Last updated on September 23rd, 2023
Adjustable spanners (or adjustable wrenches) are an essential part of any plumbing tool kit.
Having the best tools as a plumber will make jobs go much more smoothly and the best adjustable spanner should be right at the top of your must-have plumbing tools list.
I have been a full-time plumber and buying plumbing tools for over a decade and have bought many more tools than I need.
Here I'll show you the best adjustable spanners on the market so you can get those jobs done without the risk of being let down by your tools.


Best Adjustable Spanner for Plumbing
You should always buy wide-jaw adjustable spanners for plumbing as these fit a lot more nuts. The standard-size jaws are pointless for plumbers.
The best and most important size adjustable spanner you will need as a plumber is a 200mm (8″) wide jaw. This should be the first size you buy to keep in your plumbers tool bag.
They fit most nuts on 15mm and 22mm pipes and fittings on domestic plumbing and heating jobs, and I would definitely recommend this size if you only had one adjustable spanner.
---
Best Adjustable Spanner Make
The three best adjustable spanner makes for plumbers are Bahco, Channellock and Monument.
---
Bahco
German tool maker Bahco is the most popular amongst UK plumbers for the best quality adjustable spanners, and rightly so. To me, Bahco is one of the best adjustable spanner makers.
I have had my first wide jaw Bahco for over ten years using it every day for probably eight years and it still works perfectly without any problems.
It's worn down slightly because of so much use but it has been abused, used as a hammer occasionally, and has sat in water quite often. But with a little bit of oil and a scrub every now and then, it still works perfectly.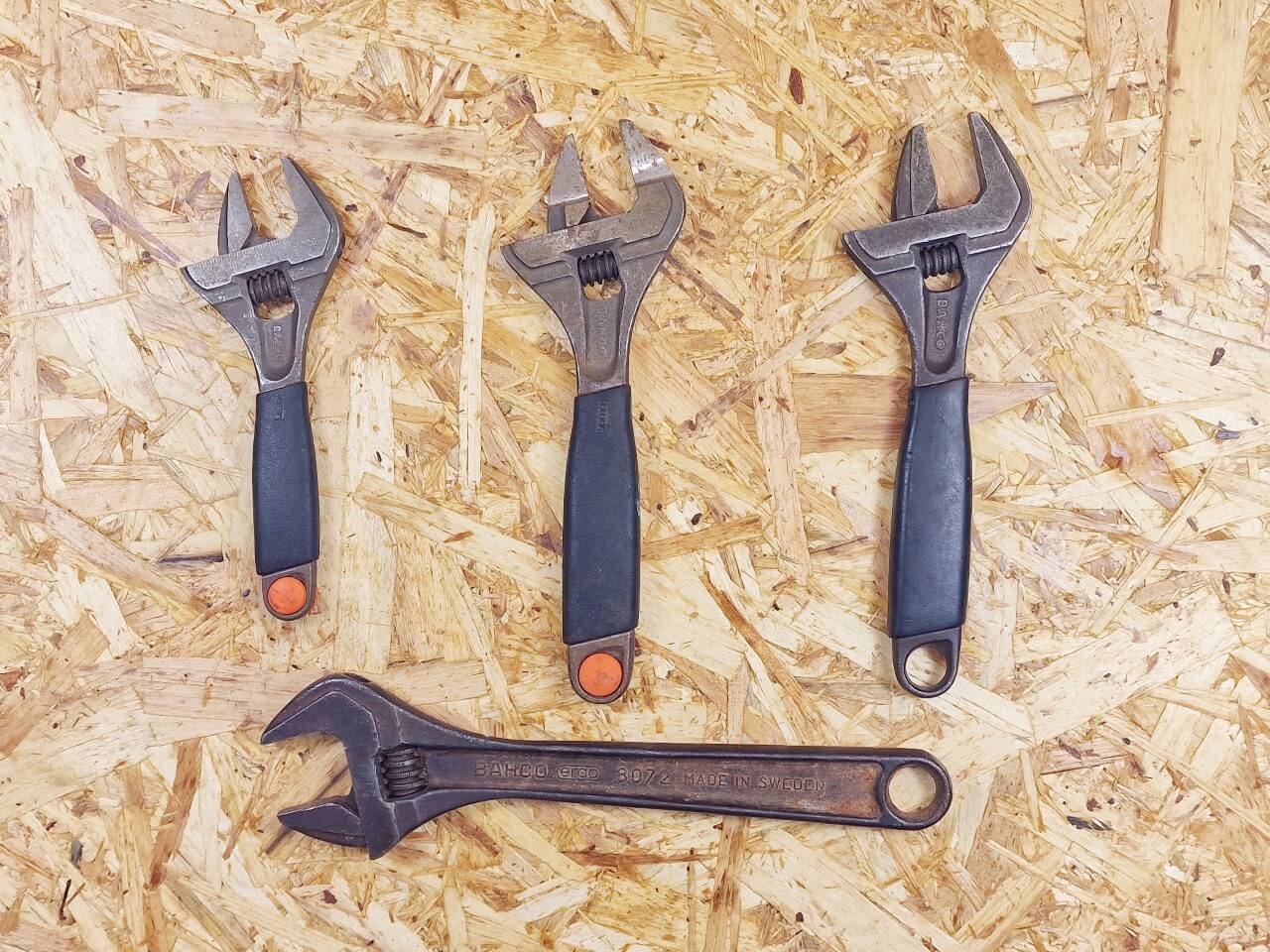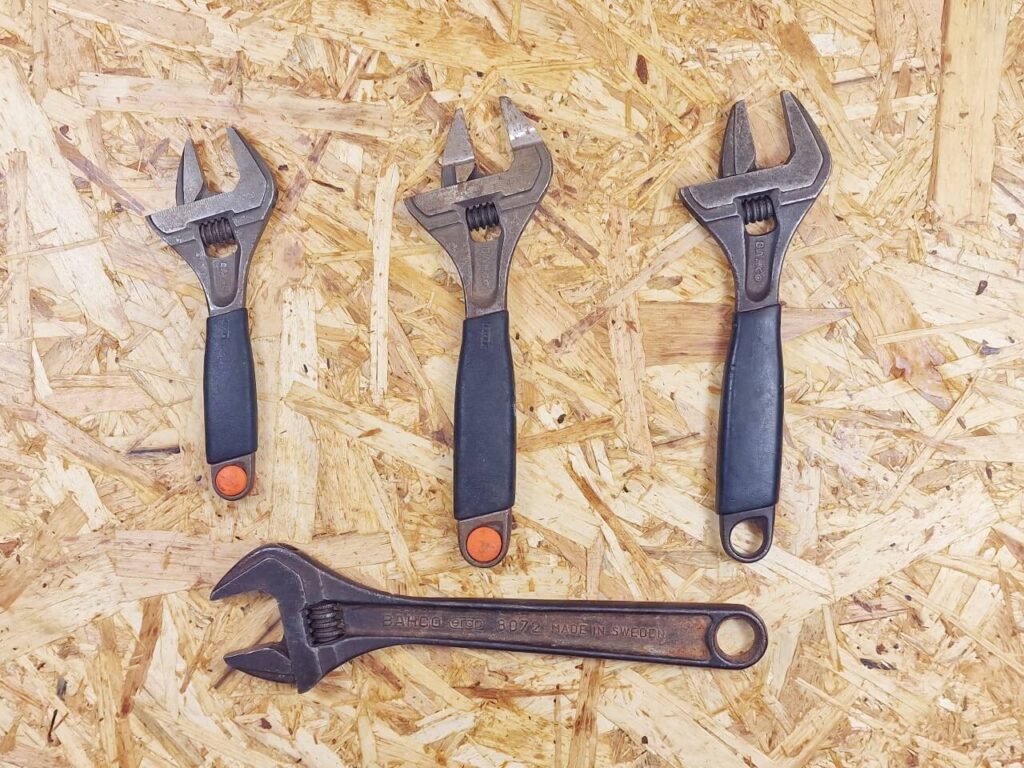 I have the 200mm (8″) Bahco Wide Jaw, the jaw opens up to 38mm, and I have the 200mm Slim Jaw version.
The slim jaw means the jaws are thinner for getting in tighter spaces but it still opens up to 38mm wide.
I also have a 170mm (6″) Wide jaw Bahco adjustable spanner which opens up to 32mm.
The other one at the bottom in the photo is an old school one I was given which isn't wide jaw so it doesn't get used.
Bahco wide jaw adjustable spanners on Amazon:
---
Channellock
As of quite recently, my American-made Channellock is my best adjustable spanner.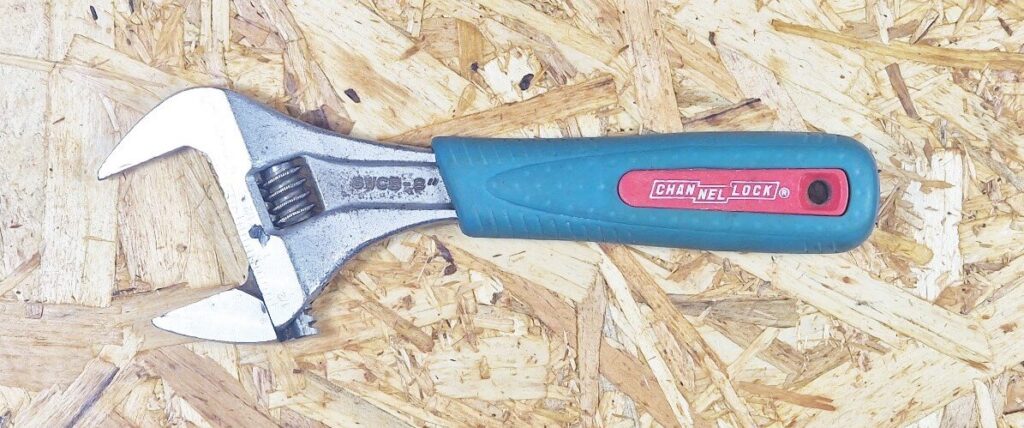 I have the 200mm (8″) Channellock wide-jaw adjustable wrench "WideAzz", which has a 38mm jaw opening and is what I use more often than my Bahco equivalent now.
The handle is fatter and softer, so more comfortable and easier to grip properly when you really need to force it.
It's also very well-made, and the smooth flush jaw finish is preferable to the Bahco one. Same size jaw opening as the Bahco also.
200mm (8″) is the most common size for an adjustable spanner and definitely one of the best plumbing tools around.
Check it out on Amazon here: Channellock WideAzz adjustable spanner (38mm wide jaw opening)
---
Monument
British toolmakers Monument makes very good, reliable, and some of the best plumbing tools.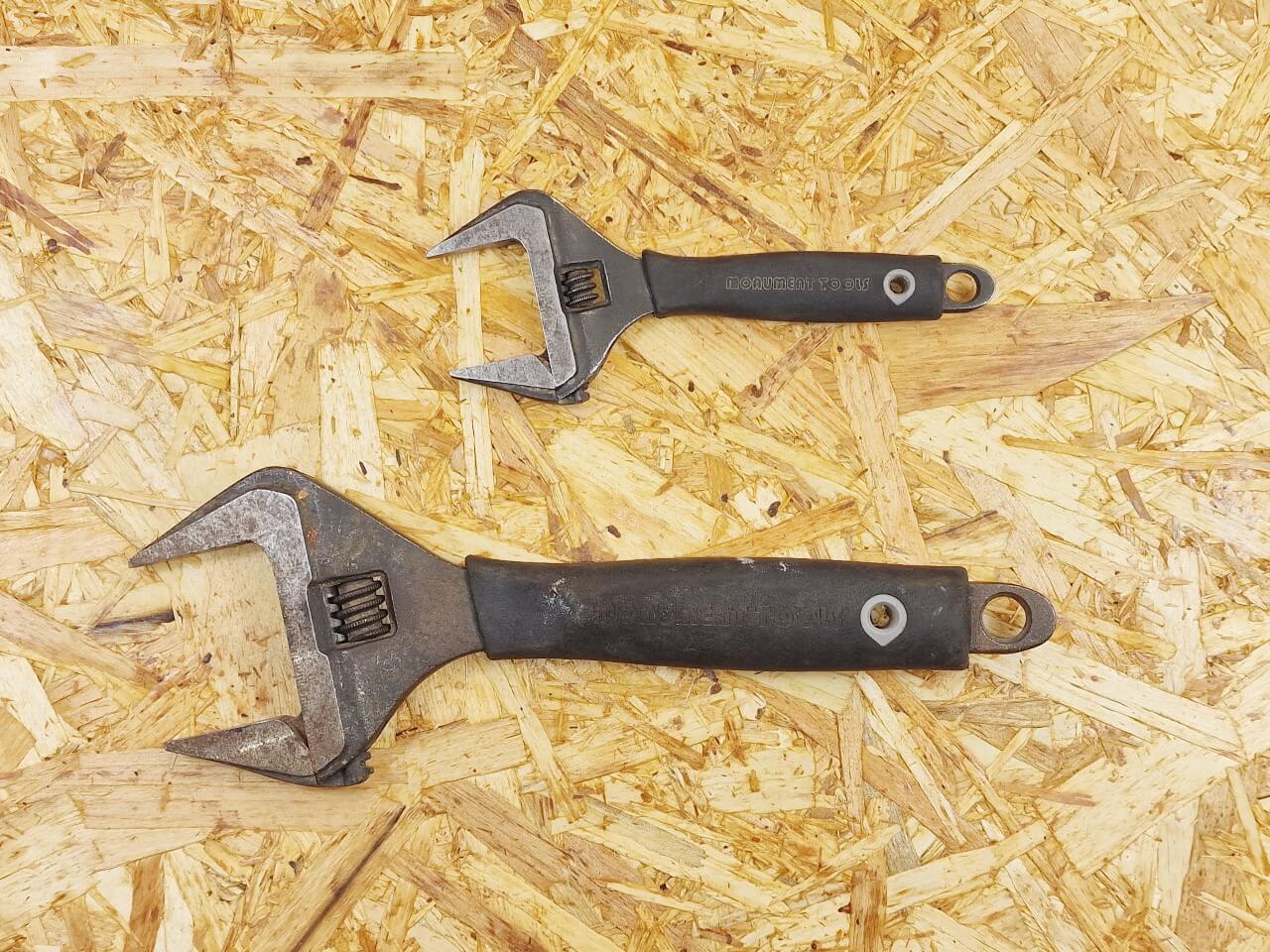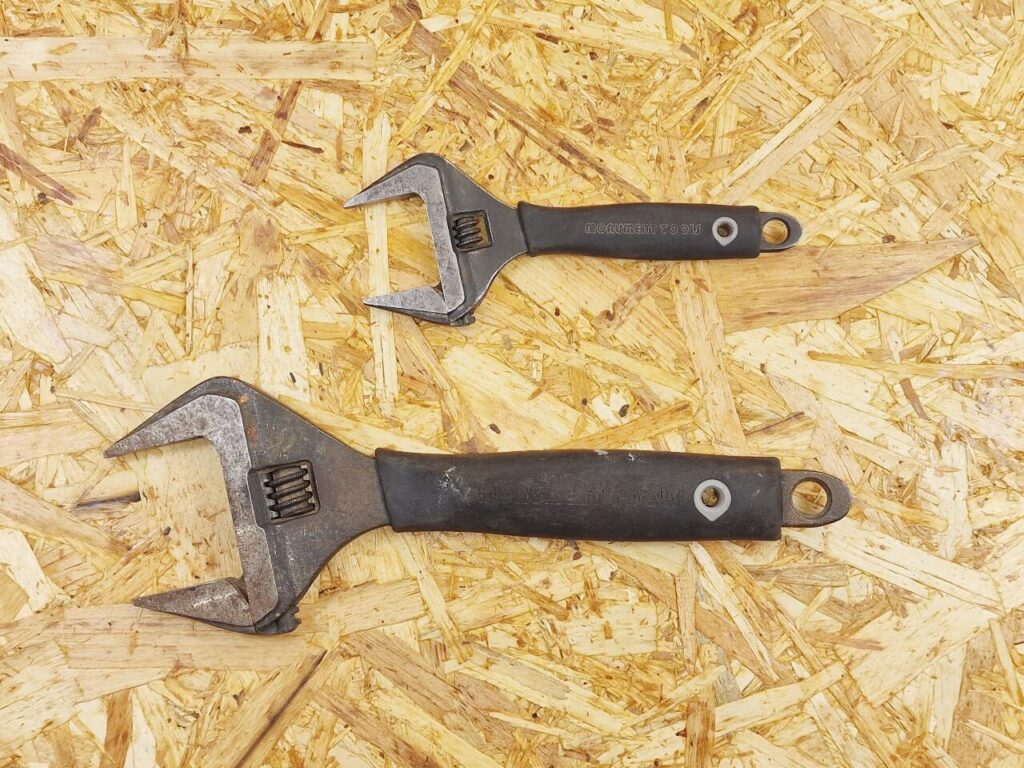 Monument adjustable spanners are great and solid, and I use two of them regularly.
The 150mm (6″) Monument wide jaw opens up to 34mm (wider than the Bahco equivalent) and is nice and short for use on things like bath tap connector nuts.
This one lives in my work pants pocket so I always have an adjustable spanner to hand when I'm working.
I also have the 250mm (10″) Monument wide jaw adjustable spanner, which is nice and big – the jaw opens up to 50mm.
This size is perfect for gas meter union nuts and is the widest jaw available for a 250mm adjustable as far as I know.
Monument wide jaw adjustable spanners on Amazon:
---
Best Large Adjustable Spanner
Having a large adjustable spanner as a plumber can help you out of some tricky situations.
I don't use my large adjustable spanners anywhere near as much as my smaller ones but they do save the day when I do.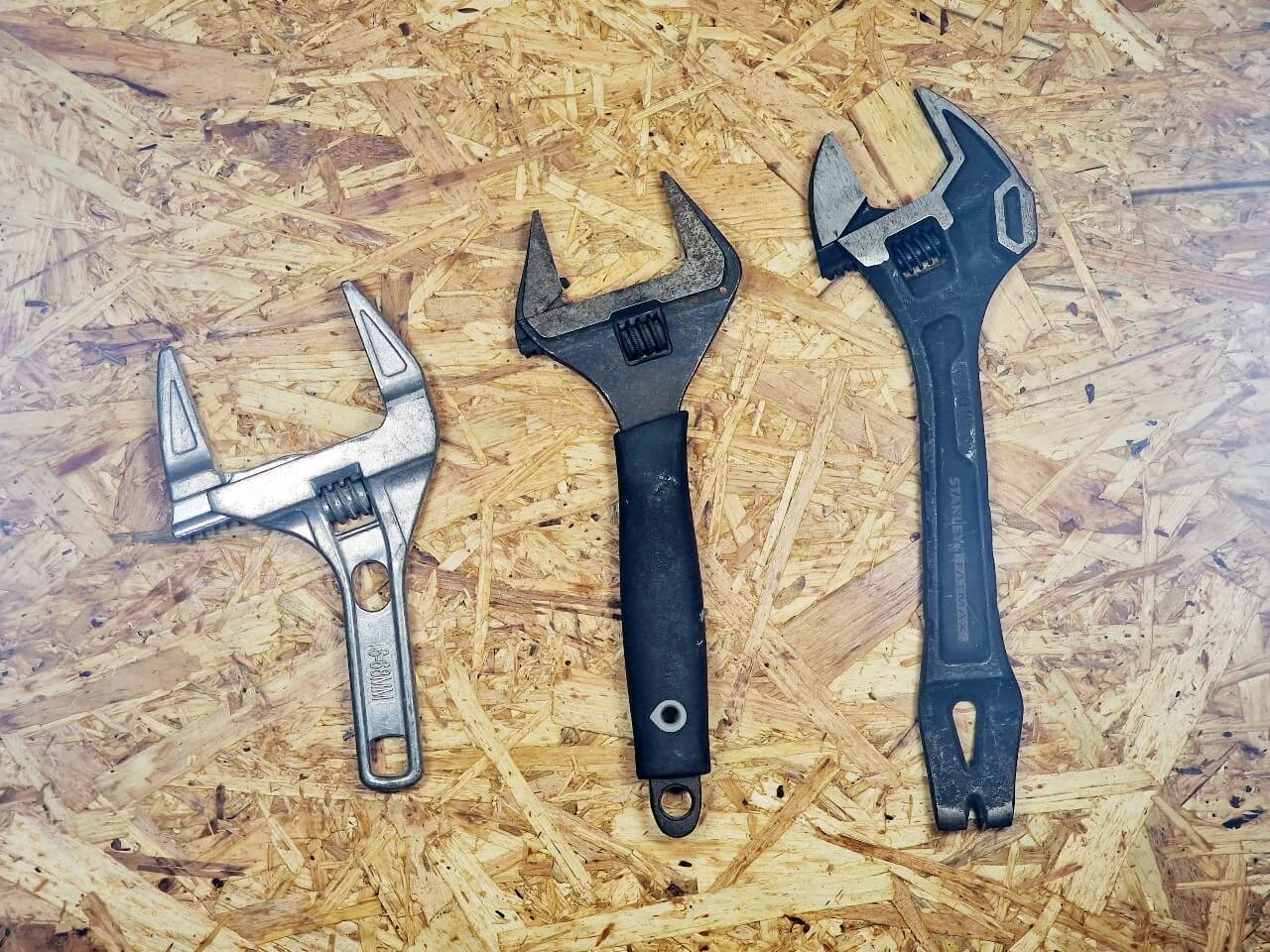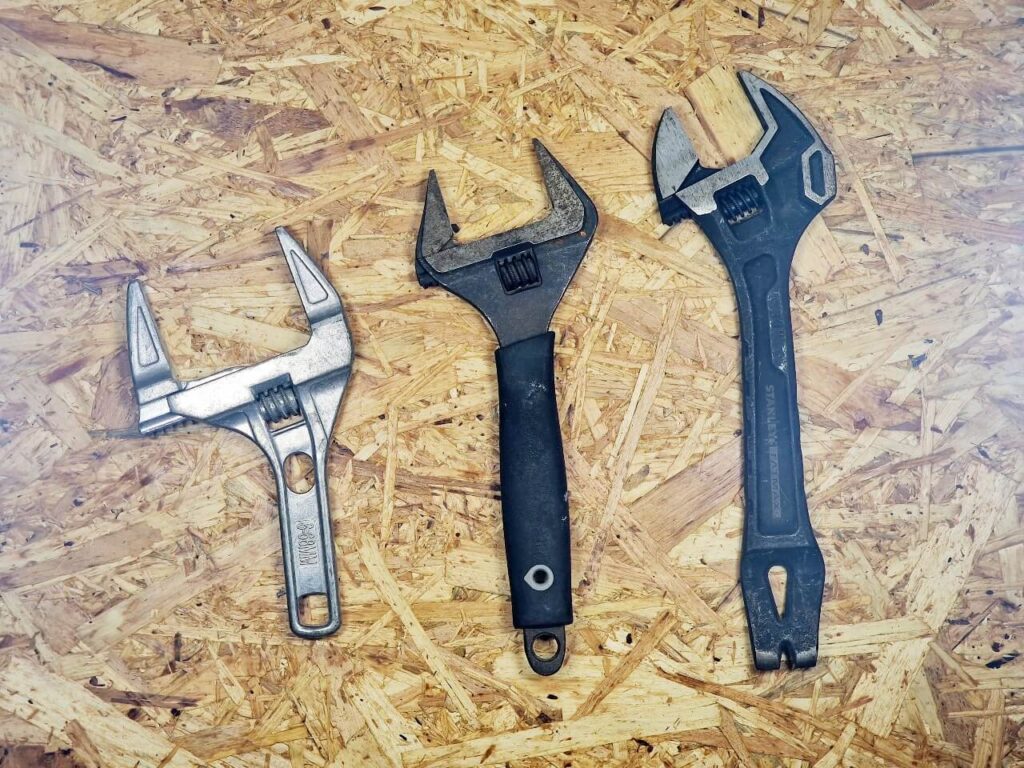 ---
Stanley Demolition Wrench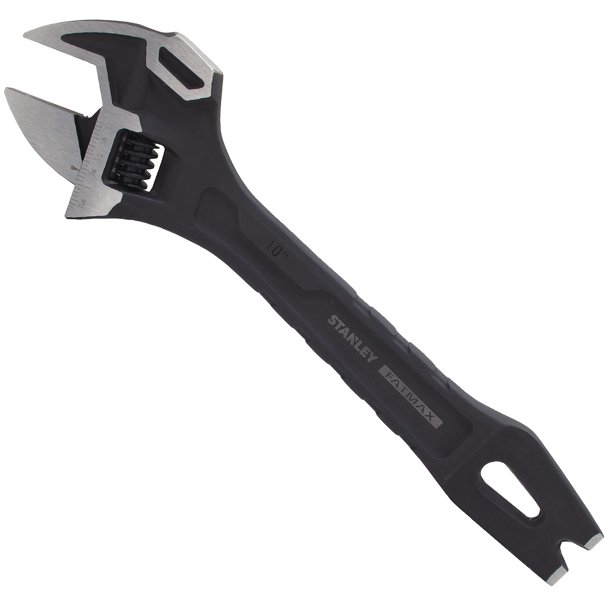 The Stanley Fatmax Demolition Wrench is a bit of a gimmicky large adjustable spanner for me but it's also kind of cool and can be useful.
Although it only has a 38mm maximum jaw opening, it is almost 300m (12″) in length which can give you a lot of leverage for loosening stubborn nuts.
It can be used as a hammer and a pry bar if needed.
---
Super Wide Jaw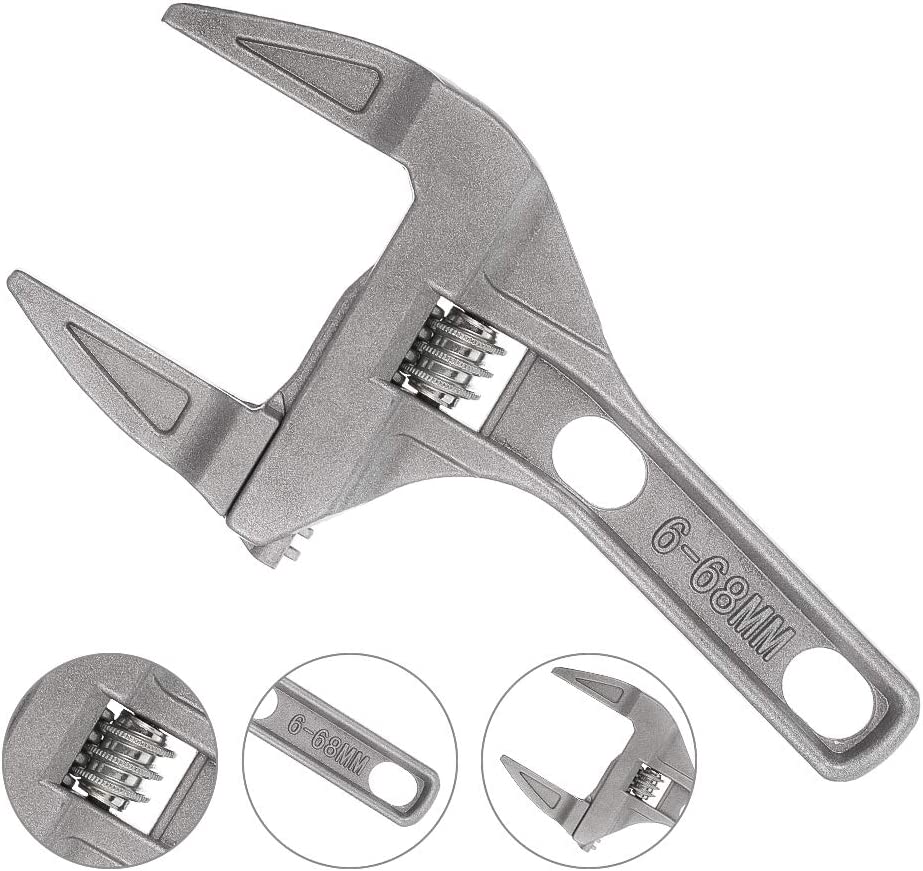 The widest opening jaw adjustable spanner I own is this one made by Bestzy and has a maximum jaw opening width of 68mm (although mine actually opens up to 72mm).
This is rarely used but comes in handy for central heating pump valve nuts and is very short for getting in tight spaces.
---
Monument Wide Jaw 250mm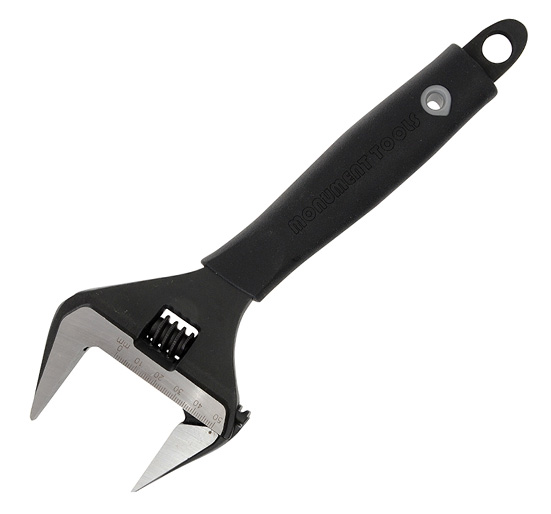 The 250mm Monument wide jaw is the best large adjustable spanner for plumbing without a doubt.
With a great size maximum jaw opening width of 50mm, this solid well made large adjustable wrench is a must for anyone who wants a large adjustable spanner.
---
Summary
You can't go wrong with Bahco, Monument and Channellock for wide-jaw adjustable spanners for plumbing.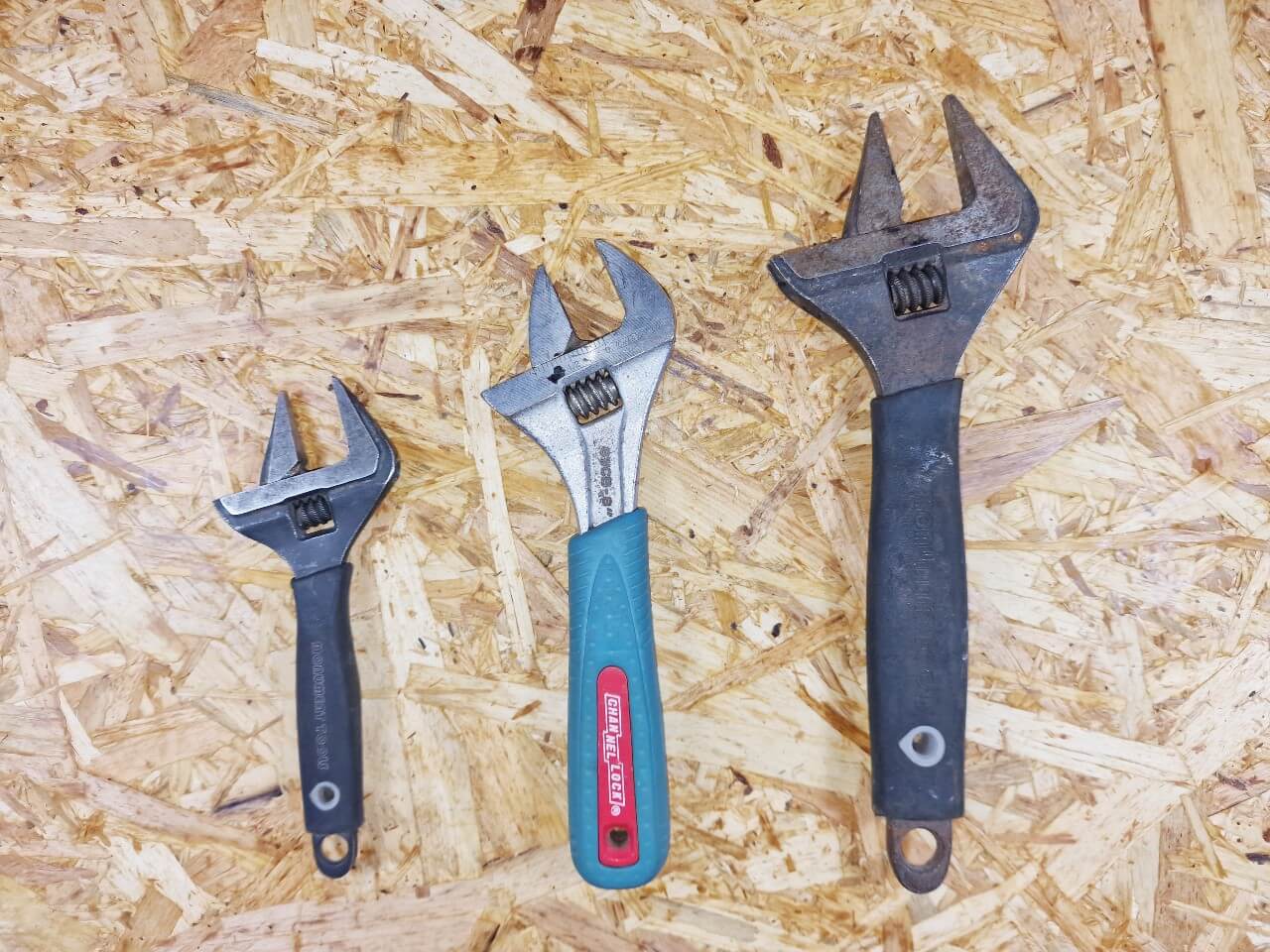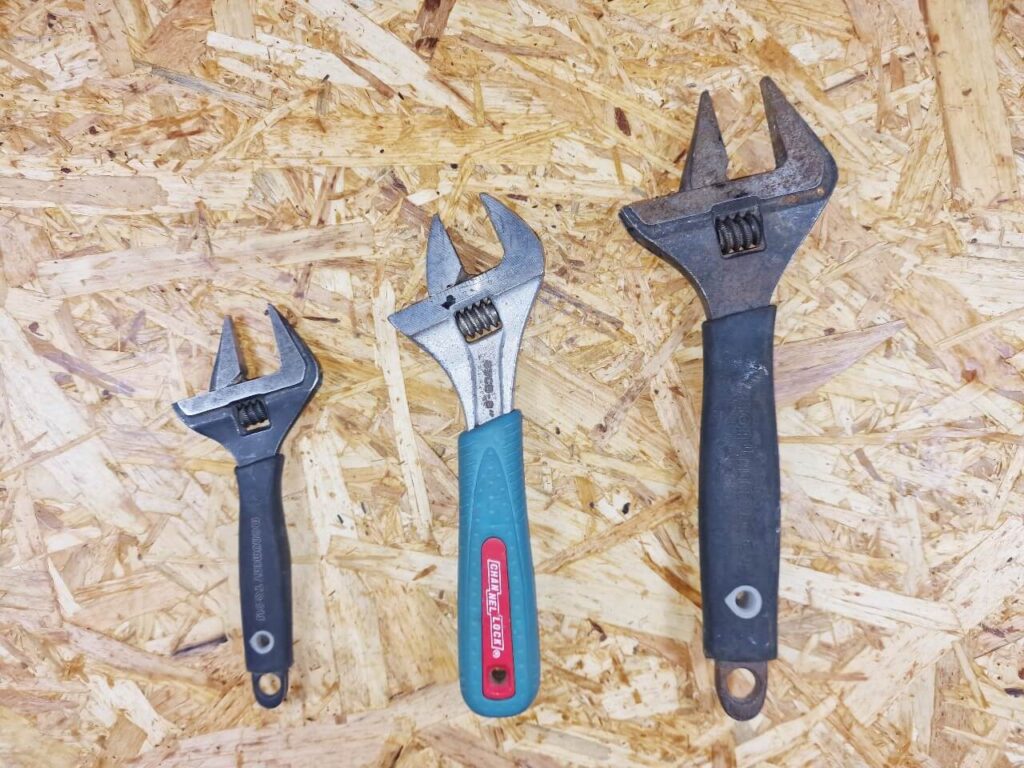 If I only had one adjustable spanner it would be the 200mm Channellock WideAzz.
Next, I would buy a smaller one to keep in my pocket (mine gets the most use of any) which would be the Monument 150mm.
This adjustable is the best for this size because it has the widest jaw for the shortest in length.
Check out the best thermal imaging camera for plumbers on my best thermal imaging camera post.
If you click a link on this page and buy any items from Amazon, I may earn a commission.
Feel free to ask me any questions in the comment section below and I'll try my best to help.
Please share this post if you found it helpful.