Last updated on September 23rd, 2023
If you buy cheap plumbing tools as a plumber then you will be replacing them often. Cheap plumbing tools will break more easily and wear out much more quickly.
I use plumbing hand tools every day and have many more than I need including speciality plumbing tools.
I started plumbing over a decade ago and mostly bought cheap tools, now I buy the best plumbing tools on the market and have given away my cheap tools.
Here I'll show you what I think are the best tools for plumbing based on my tool-shopping addiction and using them every day for over ten years of plumbing.
The Best Plumbing Tools
It makes your working life so much easier to have the best tools plumbers use to help cut that awkward pipe or press fit that fitting.
Whether it's plumbing in a washing machine or installing a new central heating system, having the best quality plumbing tools will always make it go more smoothly.
There are some basic plumbing tools that have to be in every plumber's tool kit.
From plumbing spanners to pipe cutters, there are some basic plumbing tools that a plumber just can't work without.
Plumbers also need a tool bag to keep the tools in or a plumber's toolbox depending on what you prefer, but most plumbers go for a tool bag these days, and some just prefer a bucket!
---
Best Adjustable Spanner
An adjustable spanner (wrench) is an essential hand tool in any plumbing tool kit.
I have many and always keep a small one in my work pants pocket at all times as I use them a lot.
Here I'll give you a quick summary of the best adjustable spanners available but if you would like a more in-depth look and comparison then check out my best adjustable spanner for plumbers post.


Adjustable spanners for plumbers should always be wide jaw as the standard size jaws are pointless for plumbing jobs.
When looking for the best adjustable spanner there are only three makes to consider:
Bahco
Monument
Channellock
---
Bahco
German brand Bahco is the most popular amongst plumbers in the UK and is considered to be one of the best plumbing tools around, and rightly so.
Bahco adjustable spanners are tough, durable and well-made.
I own four Bahco adjustable spanners right now but none are used regularly anymore.
---
Monument
Monument Tools are a British manufacturer that makes some of the best plumbing tools including wide jaw adjustable spanners.
They are similar to Bahco adjustable spanners but better. The reason they are better is that they are slightly shorter than the Bahco wide jaw equivalents but more importantly, the jaws are slightly wider.
This makes all the difference in the plumbing world and I've never had one break or let me down.
---
Channellock
American tool makers Channellock make my best adjustable spanner.
The 200mm (8″) Channellock WideAzz has the same size jaw opening (38mm) as the Bahco and the Monument equivalents.
The reason it's my favourite adjustable spanner is that the handle is fatter and rounded which makes it more comfortable when you really need to force it.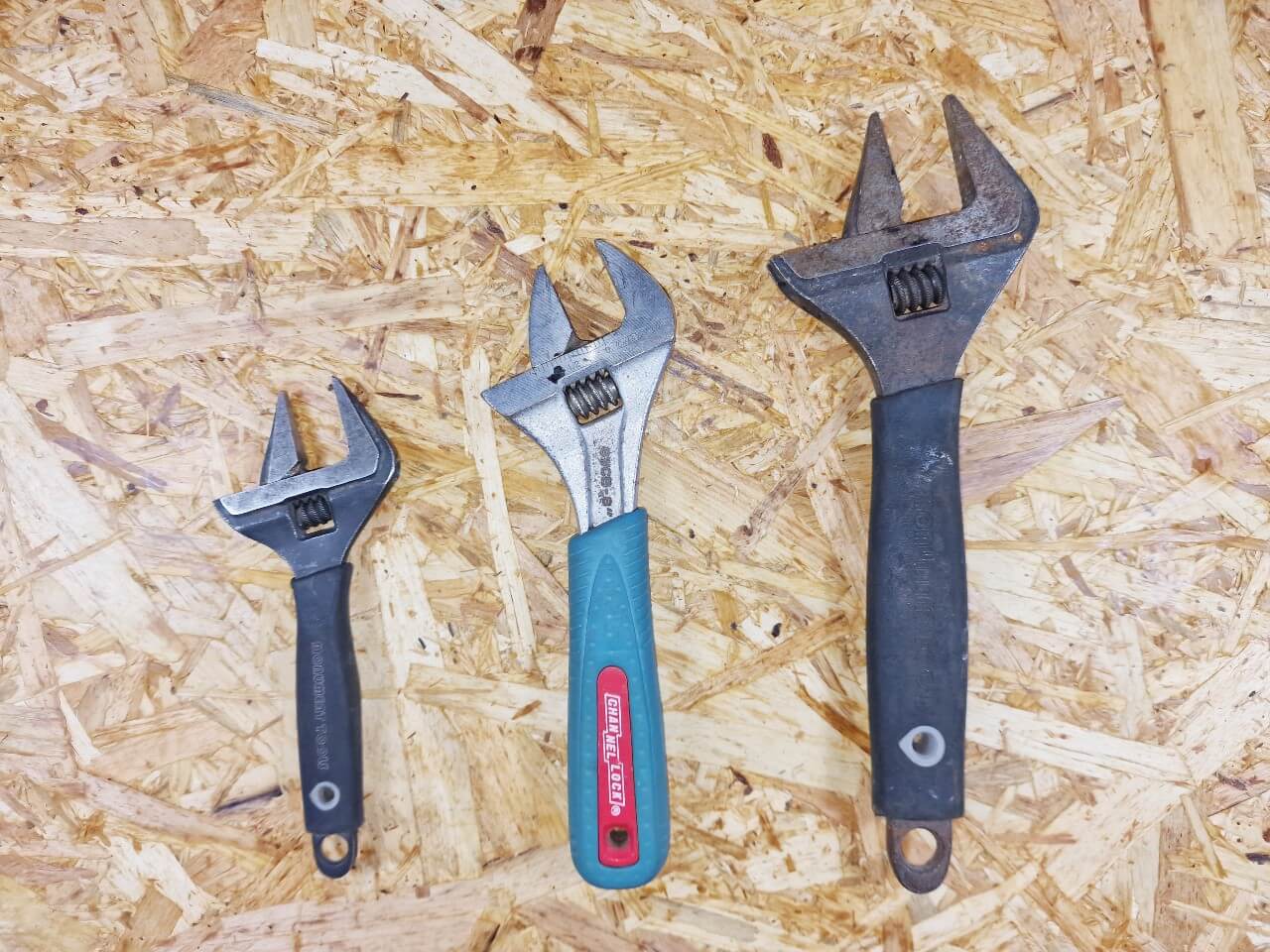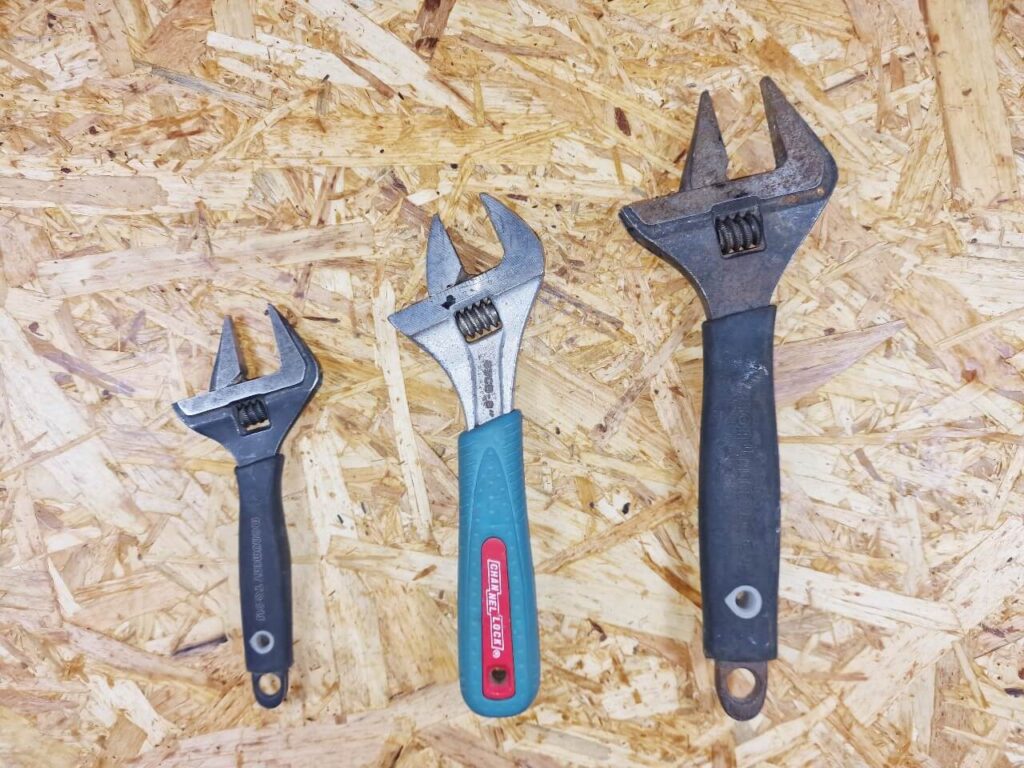 ---
The first and most important size for an adjustable spanner for plumbers is a wide jaw of 200mm (8″). This size is great for most nuts on household plumbing.
The second most important size is 150mm (6″). This is a great size for keeping in your pocket.
And lastly, my 250mm (10″) adjustable spanner doesn't come out of the van very often but when it does it's to save the day. Great for stubborn nuts and a great size for gas meter union nuts.
My best adjustable spanners on Amazon:
---
Best Water Pump Pliers
Water pump pliers (grips) are one of the most common tools a plumber uses on everyday jobs.
They are used to grip and turn nuts and pipes.
You can also use them for other things like straightening out bits of metal, pulling small nails and staples out, and even as a hammer.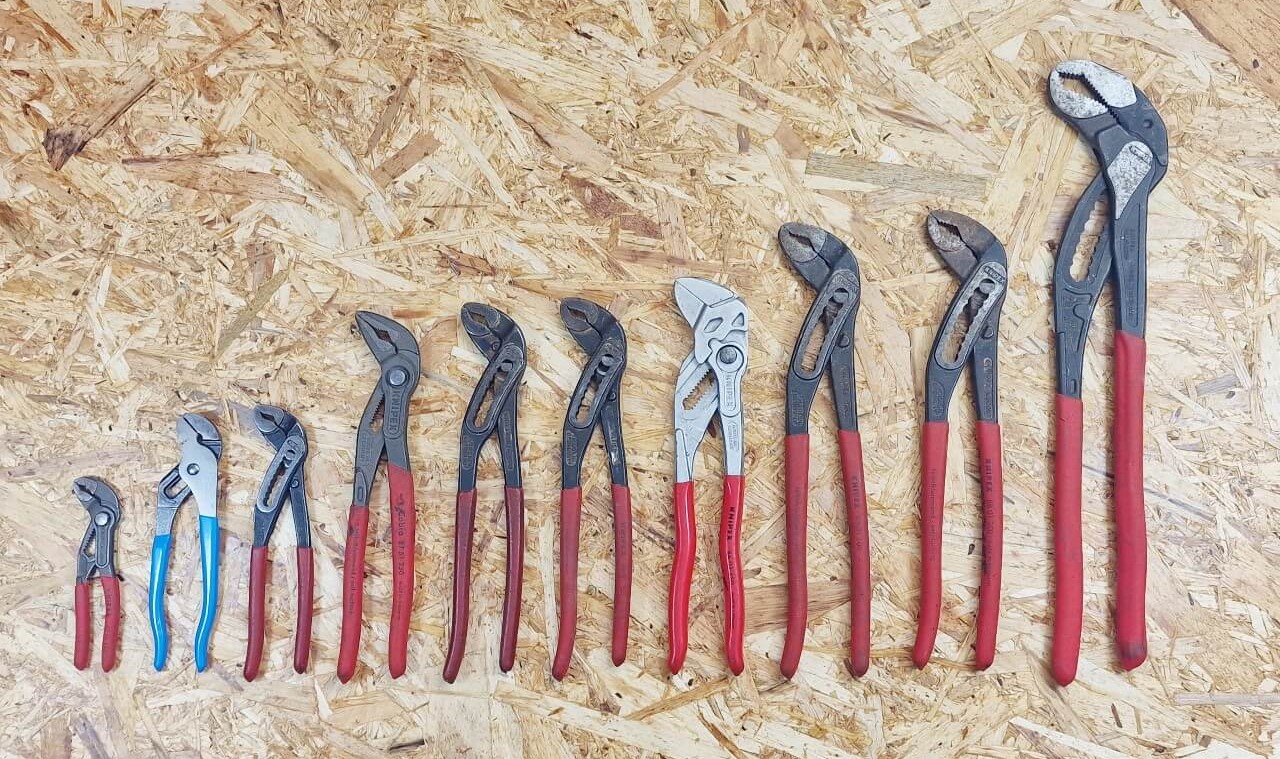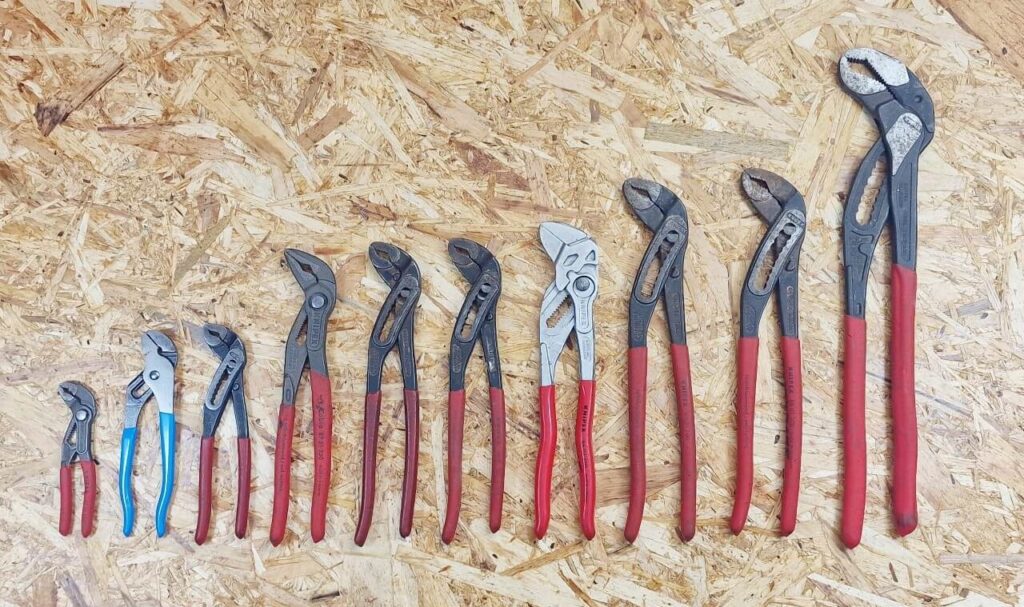 For a more detailed look and comparison check out my best water pump pliers post.
The best water pump pliers are made by German tool makers Knipex.
Knipex makes some of the best quality plumbing tools in the world but their water pump pliers are what they're most known for.
---
Alligator
Knipex Alligator water pump pliers are without question the best plumbers grips on the market.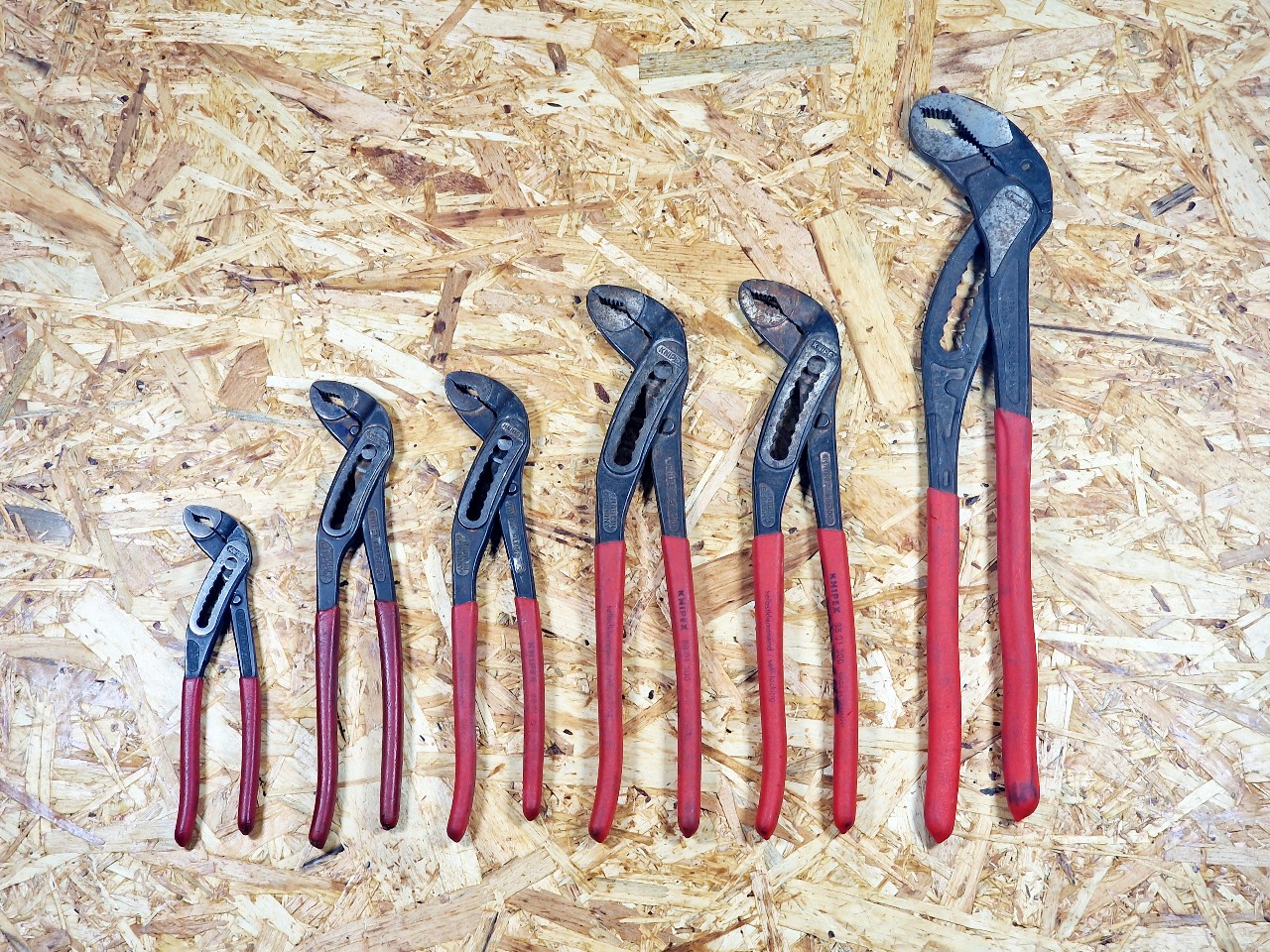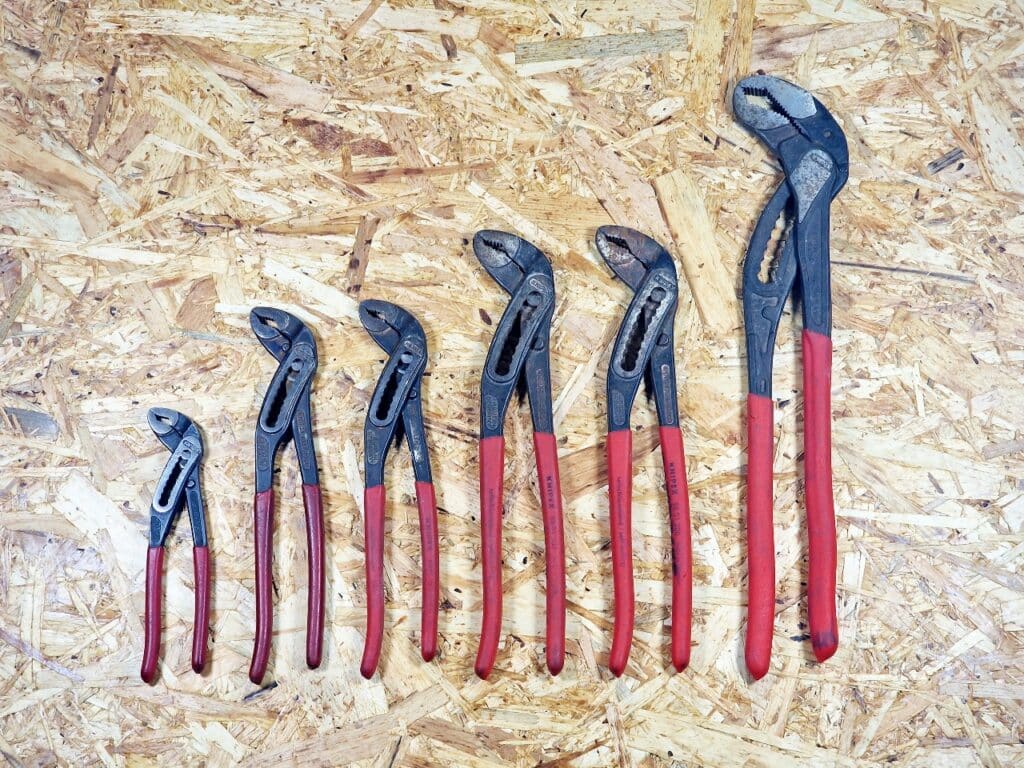 Knipex does four different Alligator grips sizes.
The best and most common size for plumbers is 250mm (10″). This is a good size for most household plumbing and if you only buy one size then this should be it.
All four sizes have their uses but my most used water pump pliers are the 180mm Alligators.
They live in my work pants pocket so they are always on hand to use when I'm working.
Knipex Alligator water pump pliers on Amazon:
Knipex Alligator 180mm
Knipex Alligator 250mm
Knipex Alligator 300mm
Knipex Alligator 400mm
---
Cobra
Knipex Cobra water pump pliers are loved and used by most plumbers in the UK.
They are more popular than Knipex Alligators but are very similar.
The only difference is there is a button to press to adjust the gripping width and there are more adjustment teeth which means more sizes for adjusting.
I get why plumbers prefer them but I prefer Alligators as they are easier to adjust the sizes, especially when you've only got one hand free.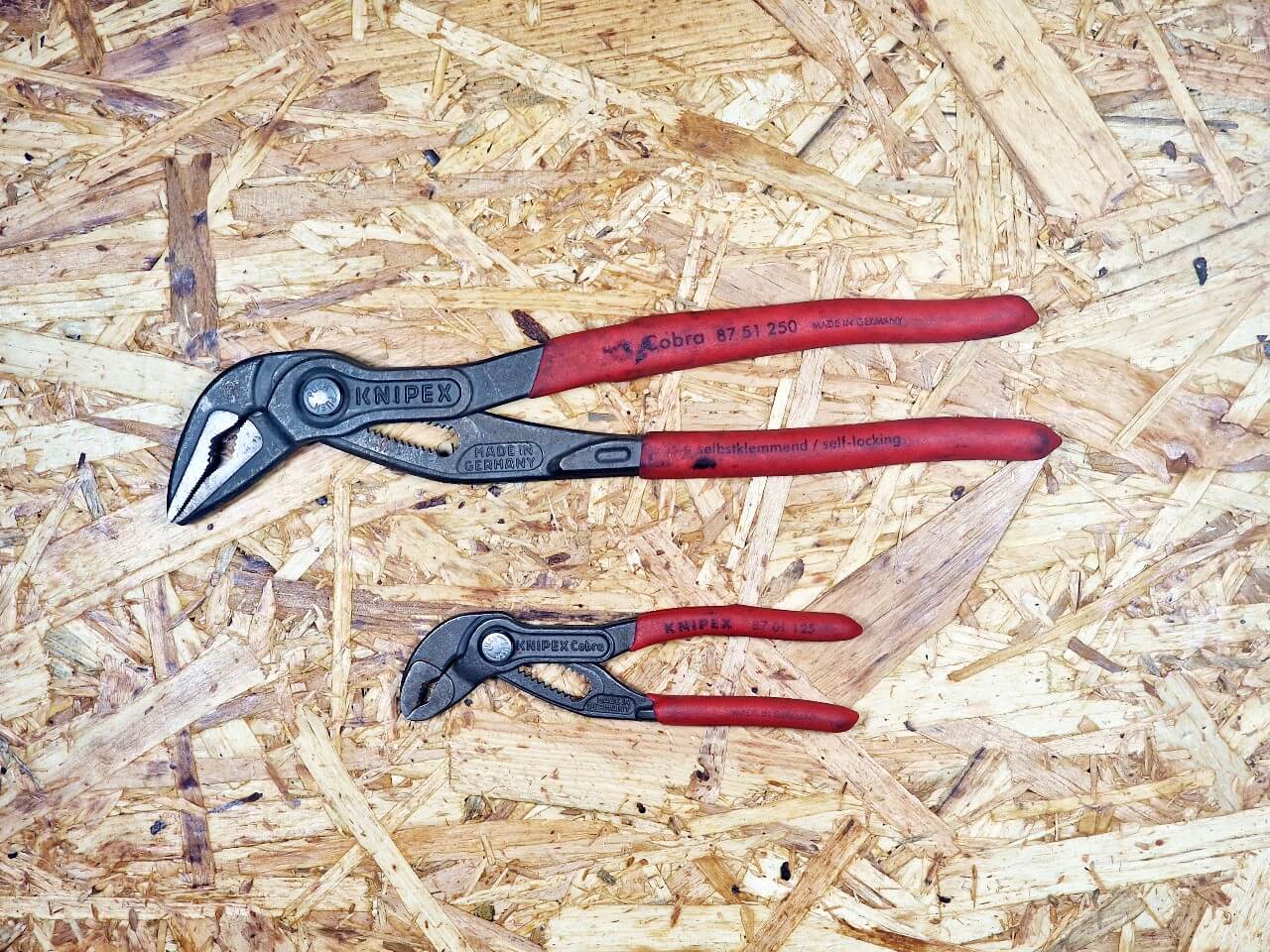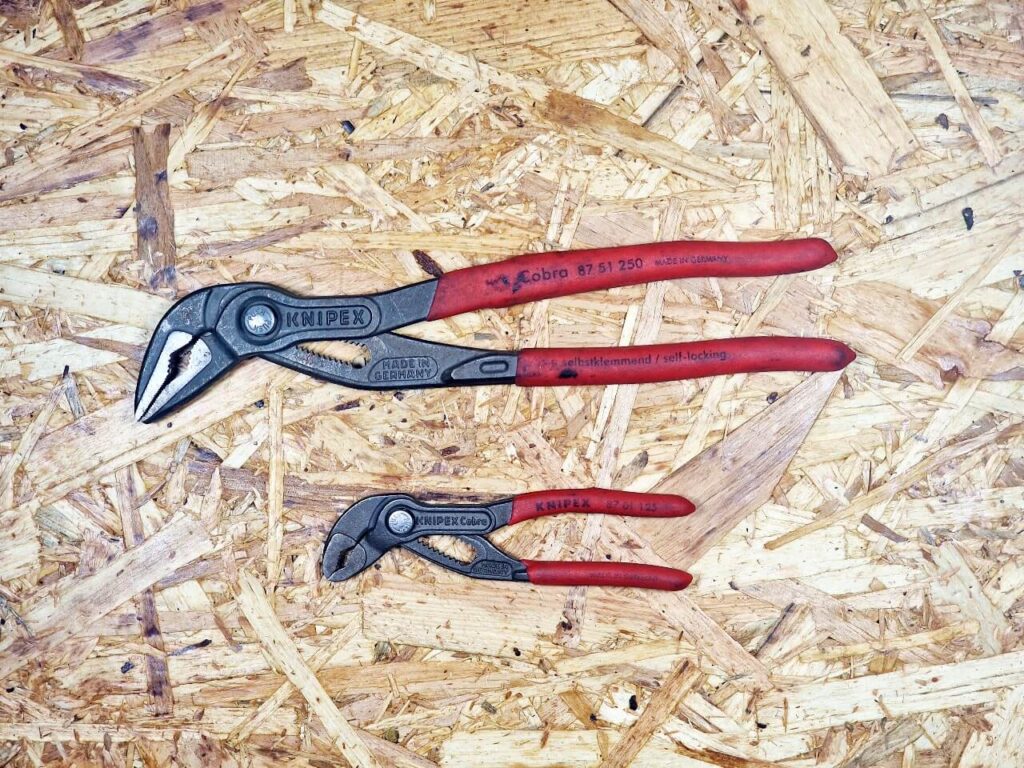 I have two pairs of Cobras, the tiny 125mm version which never really gets used as my hands are too big for them.
I also have the 250mm slim jaw version for getting in tight spaces.
Knipex Cobra water pump pliers on Amazon:
---
Best Copper Pipe Cutter
Copper pipe cutters are one of many essential plumbing tools. From adjustable pipe cutters to fixed-size pipe slices, a plumber could not do without copper pipe cutters.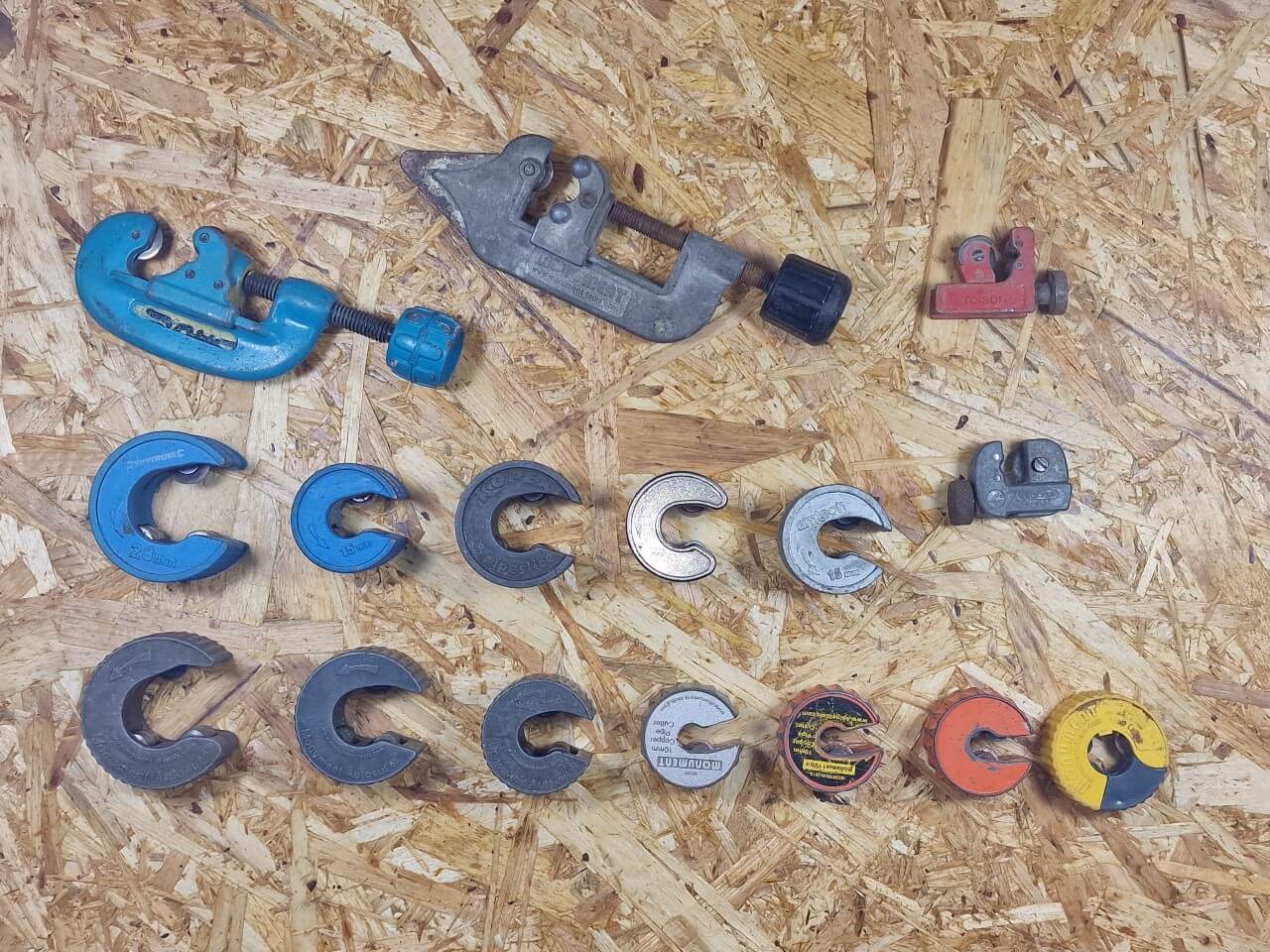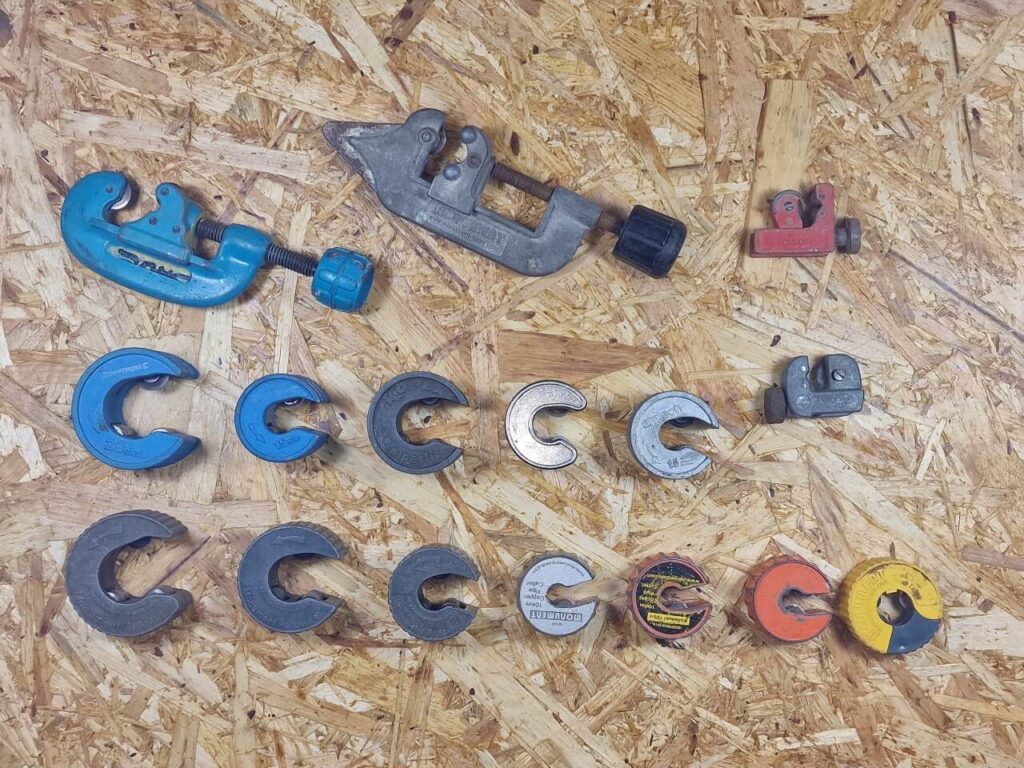 You can use a hacksaw to cut copper pipes, but you will need to file the rough edges down. This is not practical if you're plumbing regularly.
I work on copper pipes from 8mm up to 28mm in diameter. You can cut all sizes with one adjustable pipe cutter, but having the correct size pipe slice for that pipe is so much better.
---
Monument
I've tried them all pretty much and without a doubt, the best copper pipe cutter (slice) is the Monument Autocut.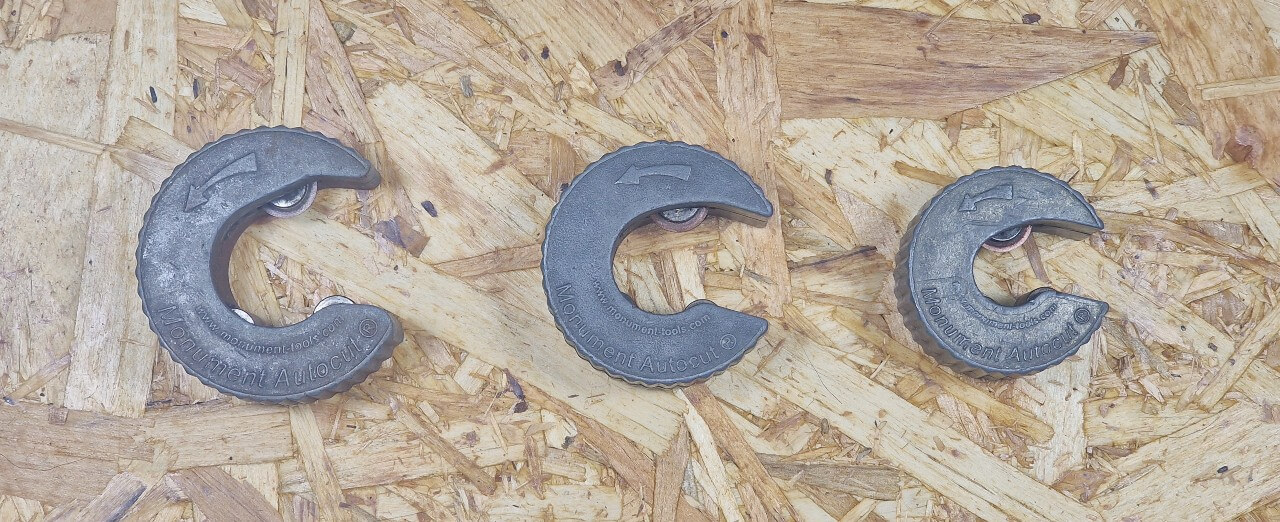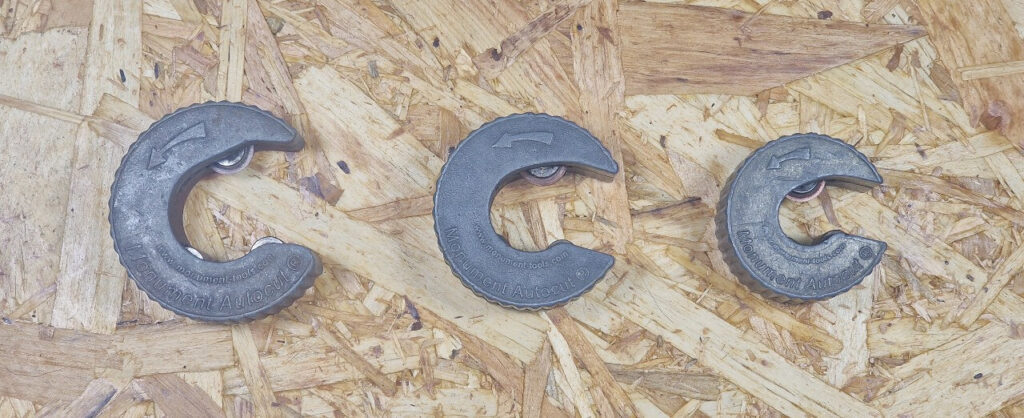 I have eight Monument pipe cutters but the three Autocuts are the best, they are solid and cut really well.
I have had some for over ten years with daily use and filled with water quite often. Just give it some oil and change the blade every couple of years and it should be good.
Monument makes the best copper pipe cutters but not all of them are as good as the Autocuts.
The 8mm and 10mm slices are decent but are different to the Autocuts and don't feel as good.
I also have the 15mm Monument Automatic "Clamshell" (yellow) which is narrower than any other copper pipe cutter that I know of so comes in handy for that sometimes.
It doesn't cut very well but does the job and really comes to the rescue occasionally.
Monument copper pipe cutters on Amazon:
---
Some other copper pipe cutters to avoid or consider:
Silverline copper pipe cutters aren't bad as a cheap backup set but mine haven't been used that much. I don't think they'll last with lots of use.
Kopex slices are similar to Monument and are quite decent but not as good.
Bahco slices are really bad and should be avoided.
Wolseley Coppercut slices are terrible and thread the pipe instead of cutting it.
Rothenberger slices aren't bad, same as the Amtech which isn't bad either.
Ridgid slices that cut two-size pipes I did not like at all.
---
Best Plastic Pipe Cutter
The best plastic pipe cutter depends on what size pipe you need to cut, as there are lots of different diameters of plastic pipe around.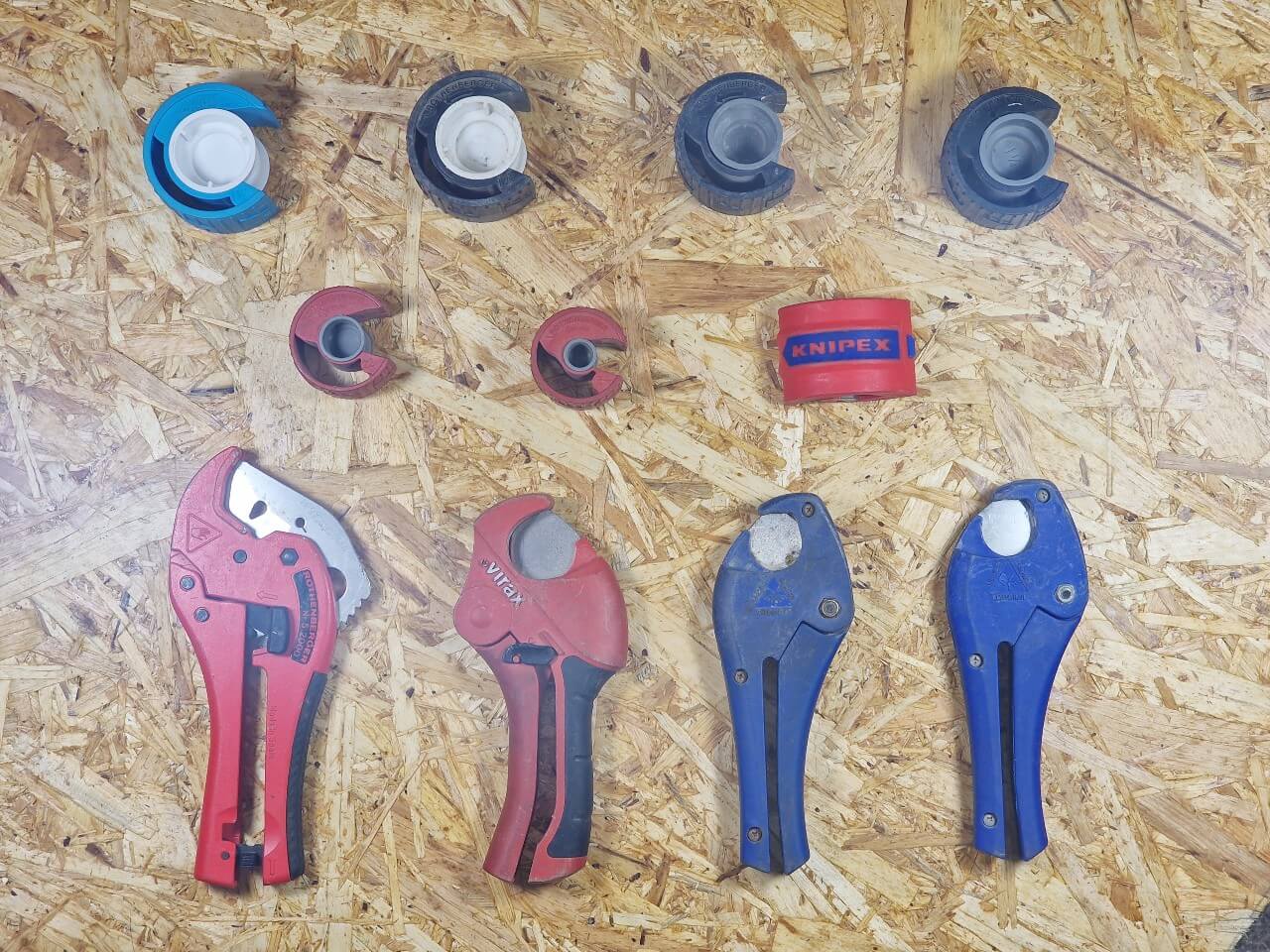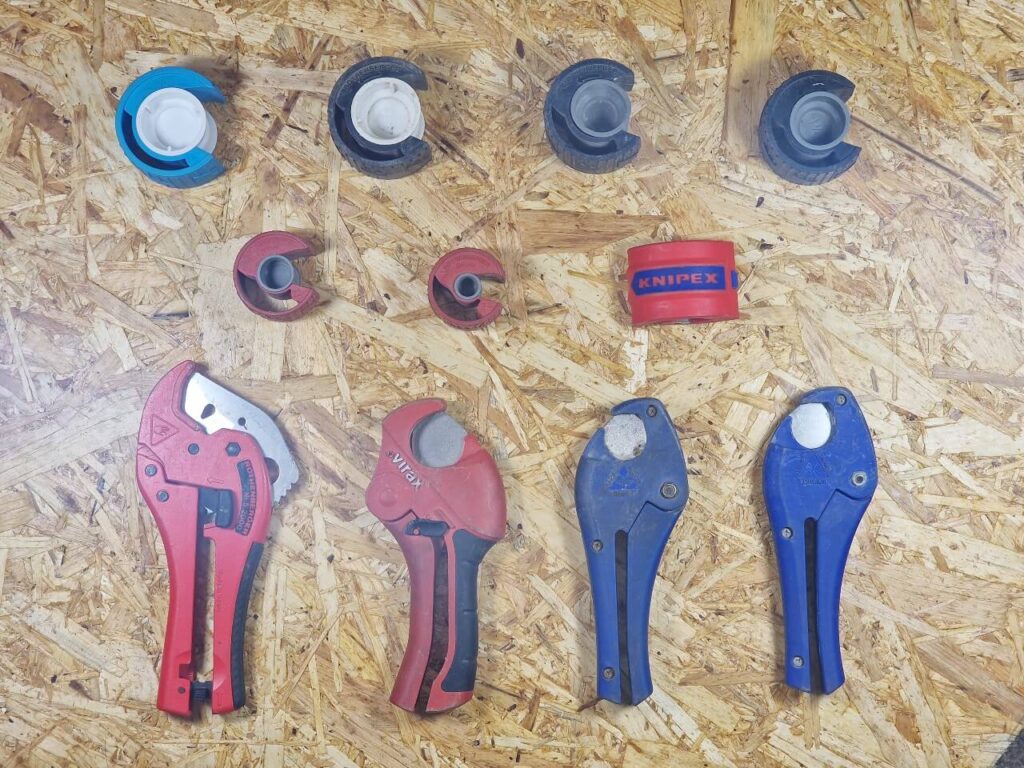 The sizes of plastic pipes I use are 10mm, 15mm, 21.5mm, 22mm, 32mm, and 40mm.
JG Speedfit Pipe Cutter
The best plastic pipe cutter for smaller sizes up to 22mm plastic pipe is the John Guest Speedfit pipe cutter.
This is what I use most often and this definitely my best plastic pipe cutter. I just wish the larger plastic pipe cutters were as quick and easy to use.
Rothenberger Plasticut
The best plastic pipe cutter for larger 32 and 40mm plastic waste pipes are the Rothenberger Plasticut and the Ox PolyZip, I have both and they are exactly the same.
Knipex Bix
I also have the Knipex Bix which cuts pipes from 20mm to 50mm. It's great but doesn't cut as well as the separate waste pipe cutters like the Rothenberger Plasticut so doesn't get much use from me.
Rothenberger Rocut
Then there's the Rothenberger Rocut 42TC which cuts pipes from 0 – 42mm. This could cover all my plastic pipe-cutting needs in one tool but I'm not a big fan.
It's decent and cuts the pipe well enough but it's a bit of a chore to cut a pipe as you have to press the handle lots of times and then release the ratchet. Not ideal if you are using it a lot as it is very time-consuming.
---
Best Plumbing Blow Torch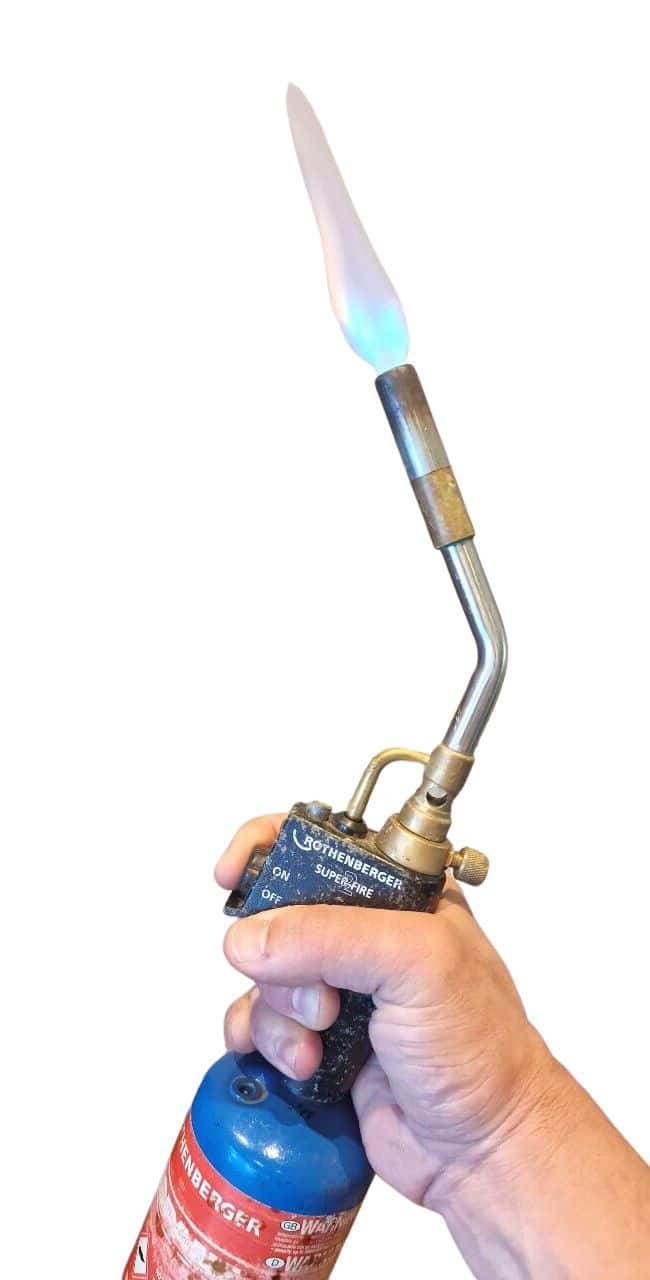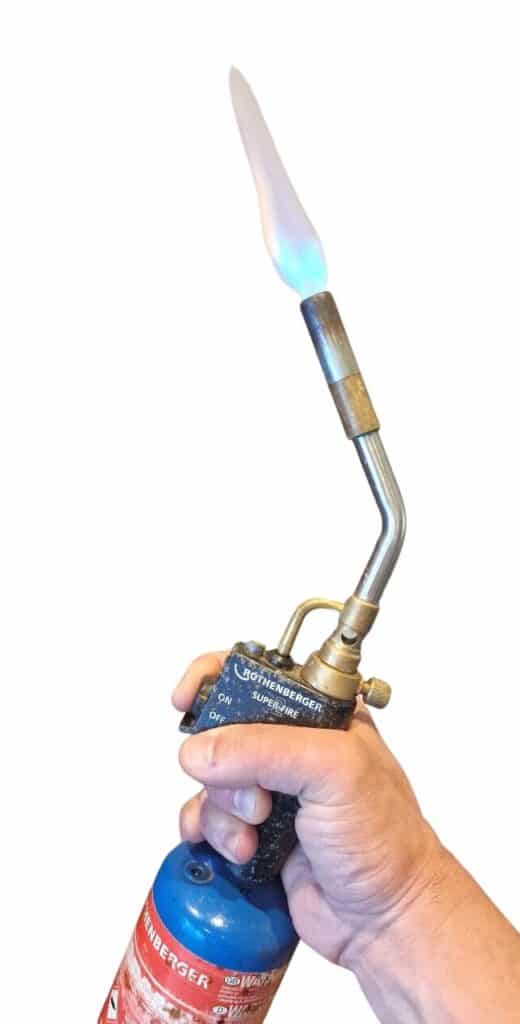 The best plumbing blow torch, which I'm sure most plumbers will agree with, is the Rothenberger Super Fire 2.
There are many like it, but nothing compares to the quality of a Rothenberger Super Fire 2.
It can be stripped down and parts replaced when needed. Also, they have different flame burners to change the flame to your liking.
I have had two in over ten years of soldering and only bought the second one last year.
The first torch still works, but I just wanted a new one and now keep the old heavily used one as a backup spare in the van.
Although I'm soldering less now with recently being sold on press-fit fittings using a press-fit gun.
Until a new torch comes out I think the Super Fire 2 will remain the best blow torch for plumbing on the market.
---
Best Thermal Imaging Camera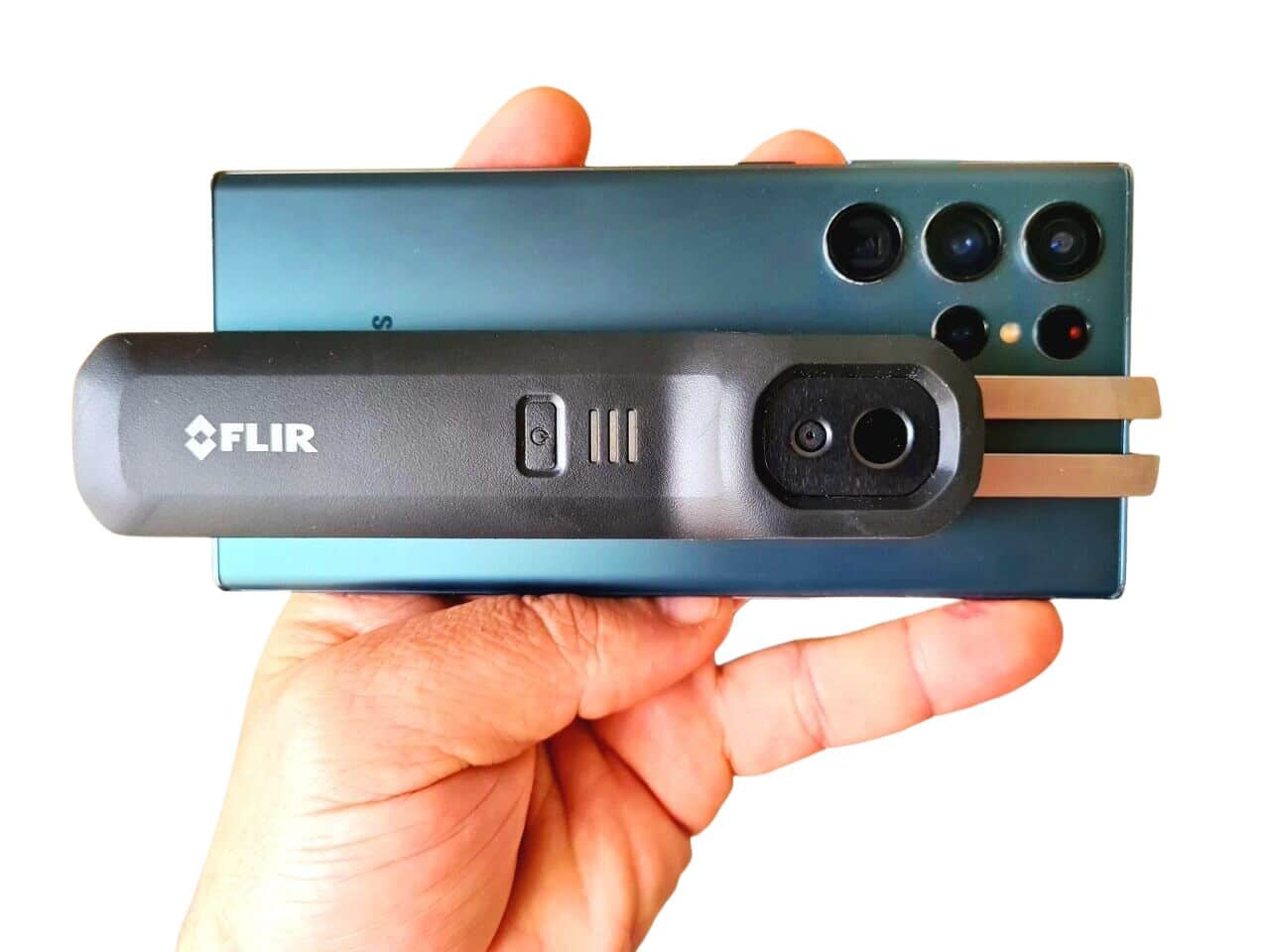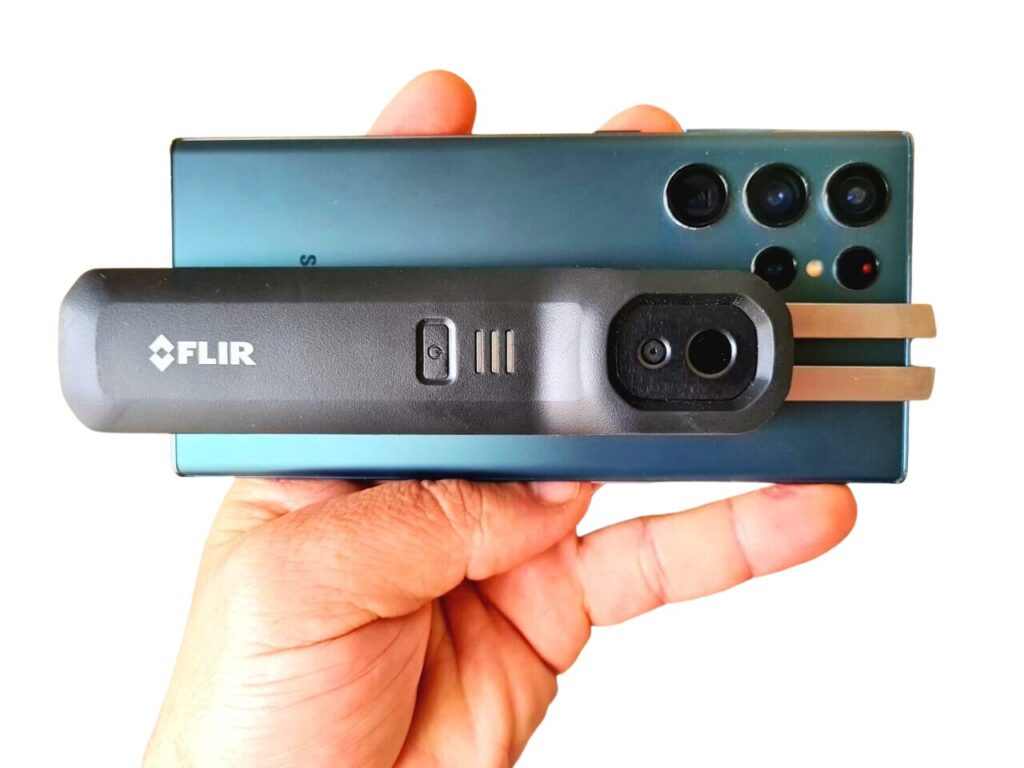 There are a few different thermal imaging camera brands but the FLIR is the biggest and best.
The FLIR ONE Edge Pro is one of the best thermal imaging cameras for plumbers. This one is viewed through your phone screen which makes it easy to carry around and cheaper than other models.
Check out more info on my best thermal imaging camera post.
---
Best Radiator Bleed Key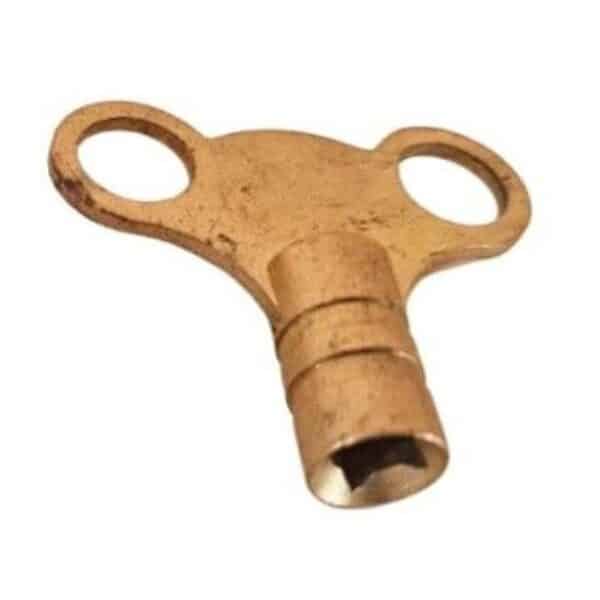 Every one, especially plumbers, should have at least one radiator bleed key for bleeding and venting radiators.
There are many different types available.
The best radiator bleed key to use is a brass clock type, which are solid with lots of flat area for forcing those stubborn bleed screws.
---
Best Plumbers Tool Bag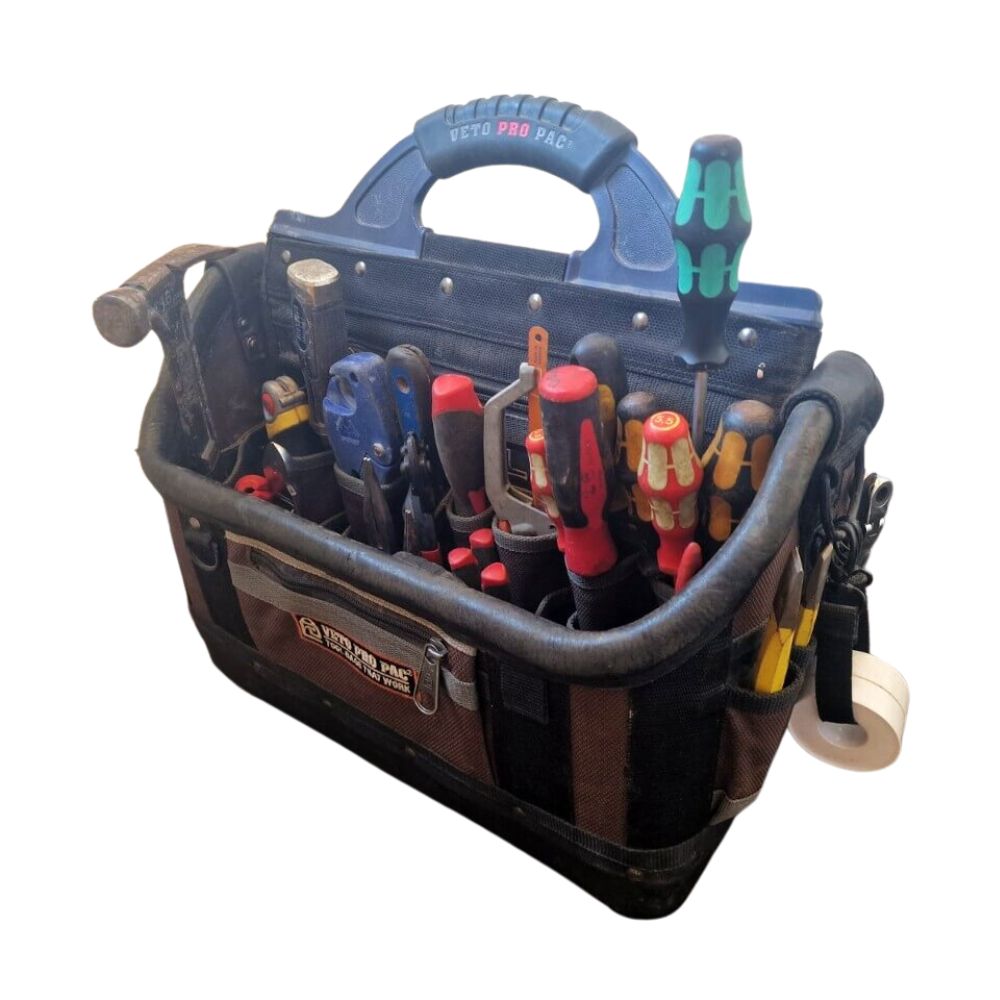 You couldn't have the best plumbing tools list without having the best plumbers tool bag on there, and without a doubt, the Veto Pro Pac is the best tool bag for plumbers.
I have had many tool bags over the years, but nothing compares to the quality of a Veto Pro Pac. I have three Veto bags and they are the best quality tool bags I've ever come across.
The Veto Pro Pac OT-XL is the best plumbing tool bag money can buy.
I have have had so many plumbing tool bags over the years and used to buy cheap ones regularly, but buying the best quality actually works out cheaper in the long run as they las t a lot longer.
---
Plumbing Tools List
Here are my recommendations for a must-have plumbing tools list:
---
Conclusion
Having the best plumbing tools is important for plumbers who use them every day. These hand tools are must-have plumbing tools to get normal plumbing jobs done.
These are all my personal preferences for some basic plumbing tools based on my huge plumbing tool collection, researching, and using them every day for over a decade.
If you click a link on this page and buy any items from Amazon, I may earn a commission.
Please share this post if you found it helpful.