Last updated on August 27th, 2023
There are lots off different radiator key types. Whether it's for bleeding radiators, closing a lockshield, or replacing a radiator valve, a radiator key can be used for many things.
I have been replacing and repairing radiators full-time for over a decade and have bought more plumbing tools and radiator keys than I could ever need.
In this post I'll go through their uses and what I think are the best and what to avoid based on my experiences over the years.
Radiator Bleed key
Every home should have a radiator bleed key for bleeding radiators (and sometimes venting) for if and when they ever need to.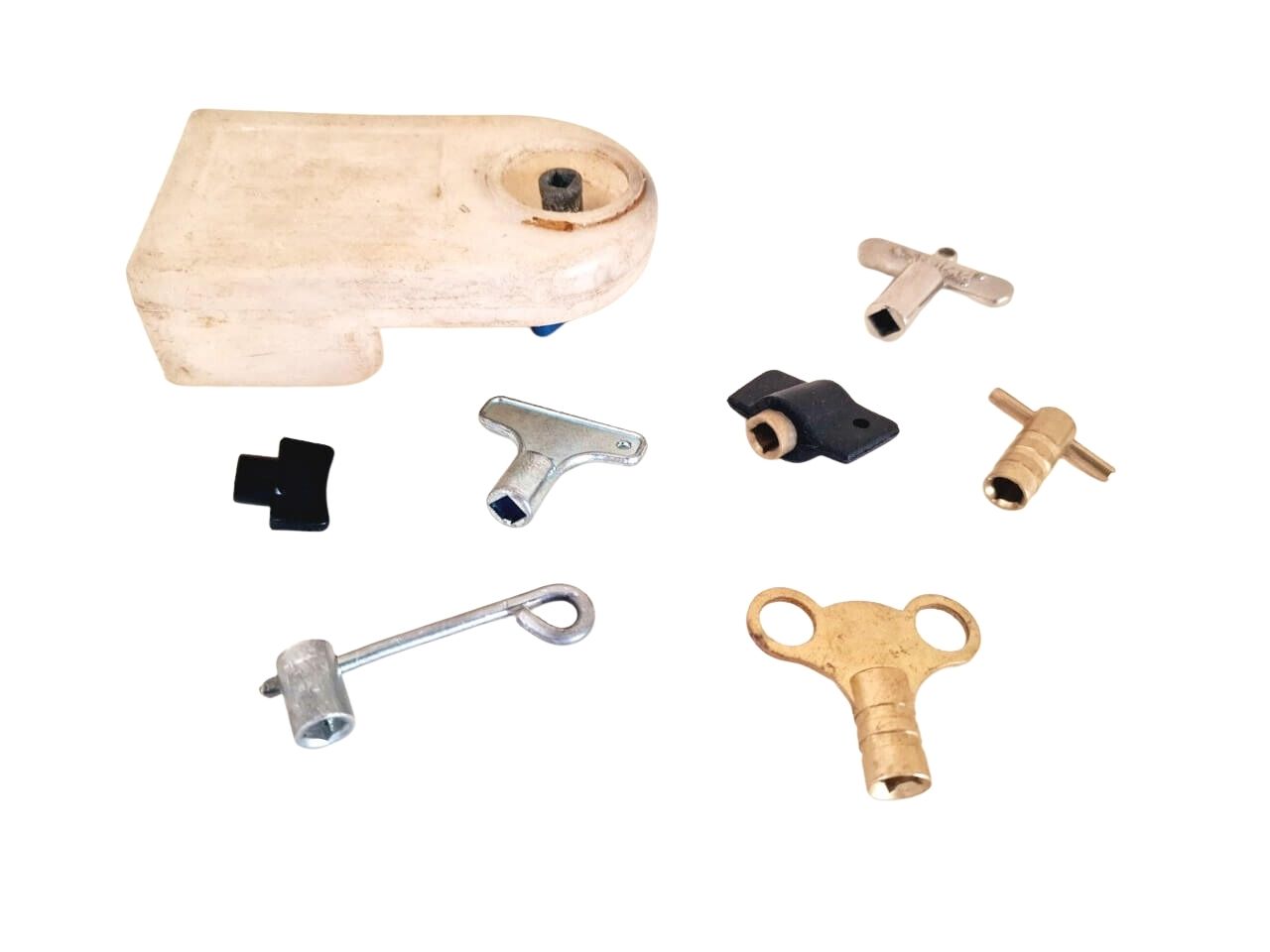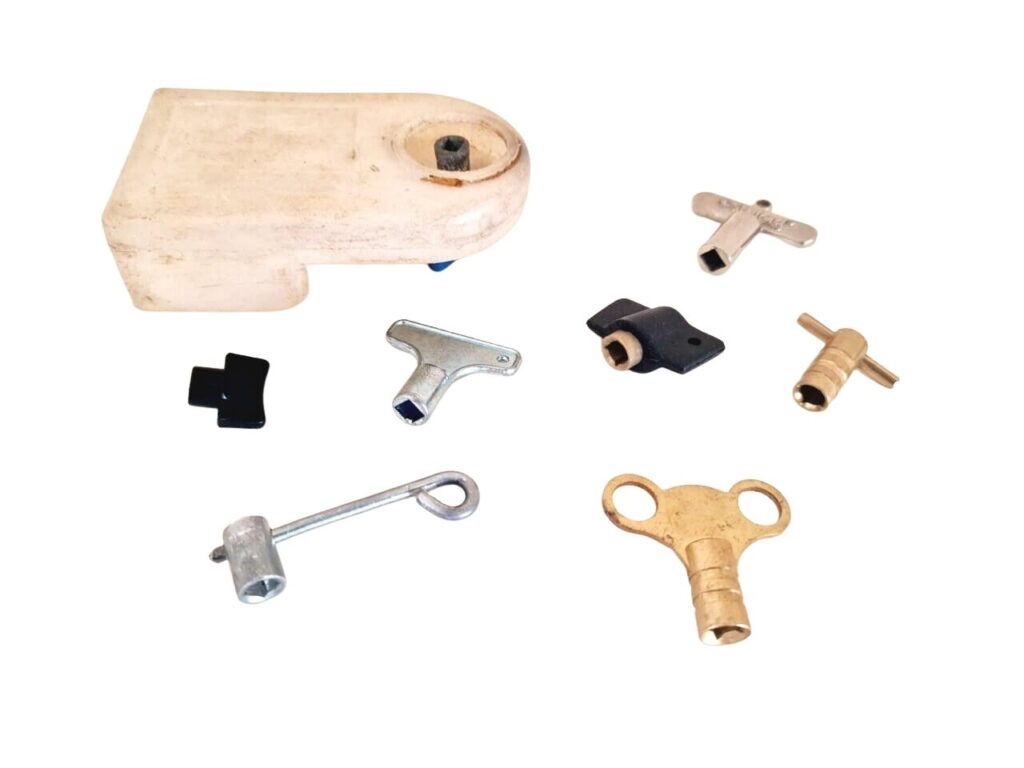 Bleeding air out of radiators is an easy job most of the time.
When you have a radiator hot at the bottom and cold at the top then you will need to bleed the air out to get it fully heated again. The best way to do this is use a radiator bleed key, sometimes called a radiator vent key.
Best Radiator Bleed Key
There are lots of different types but the best radiator bleed keys for me are the brass clock type bleed keys.
These are the best shape bleed keys for forcing the square bleed screw (when it's needed) as you can get plenty force on the big brass flat key.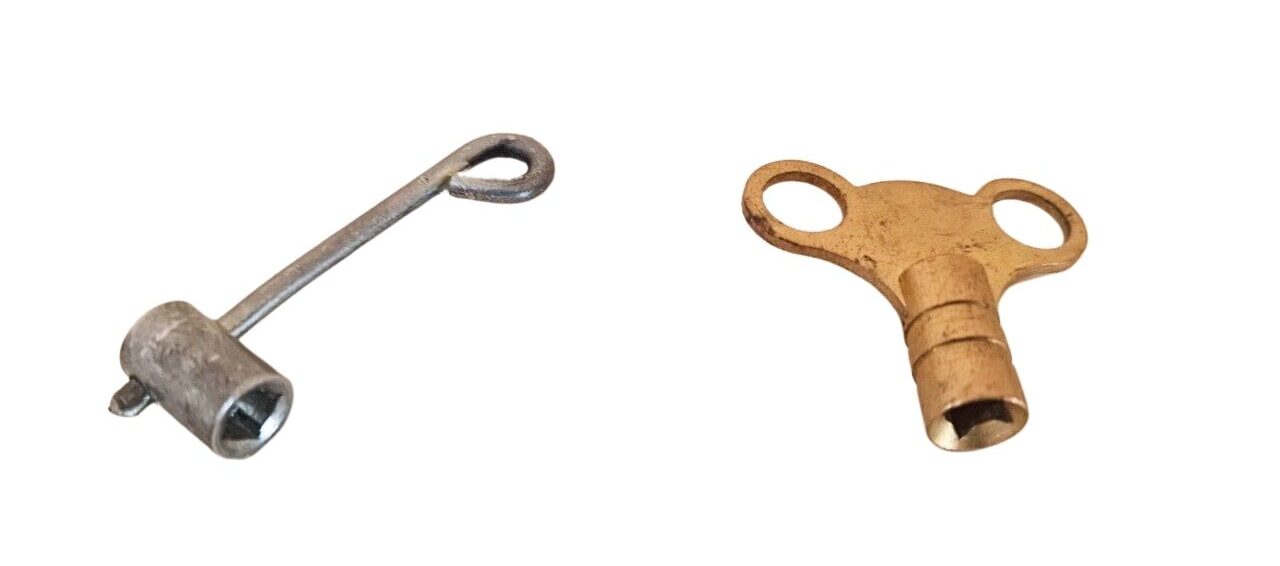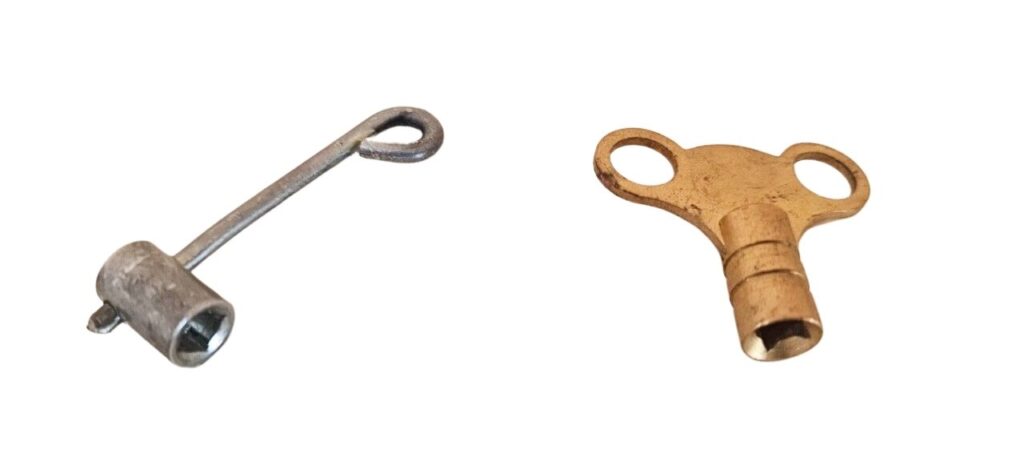 Another radiator bleed key type that I always have on my bunch of keys is a Tommy bar bleed key. It comes in handy for rear access bleed valves and getting in tight spaces when a standard type key is too big.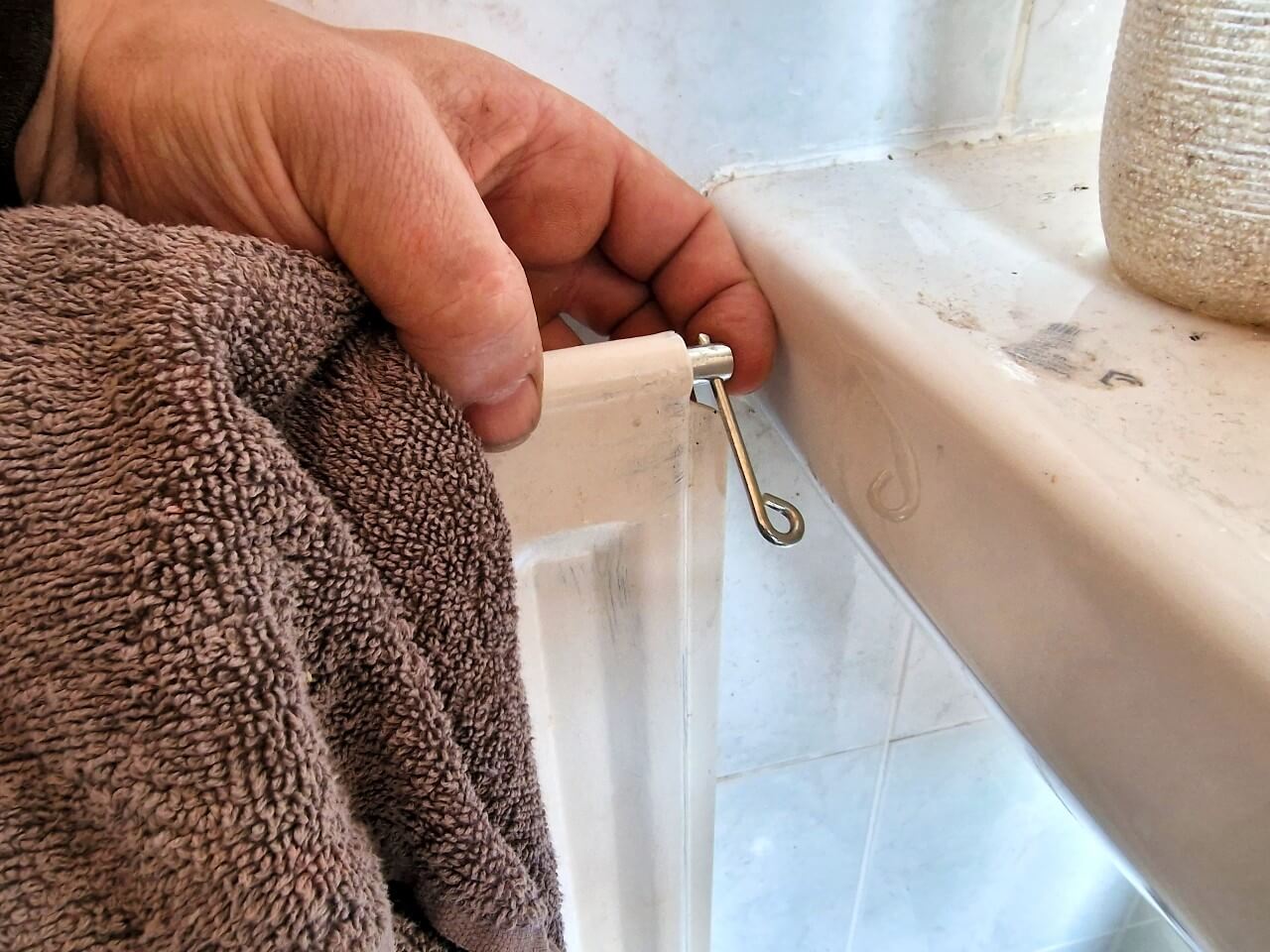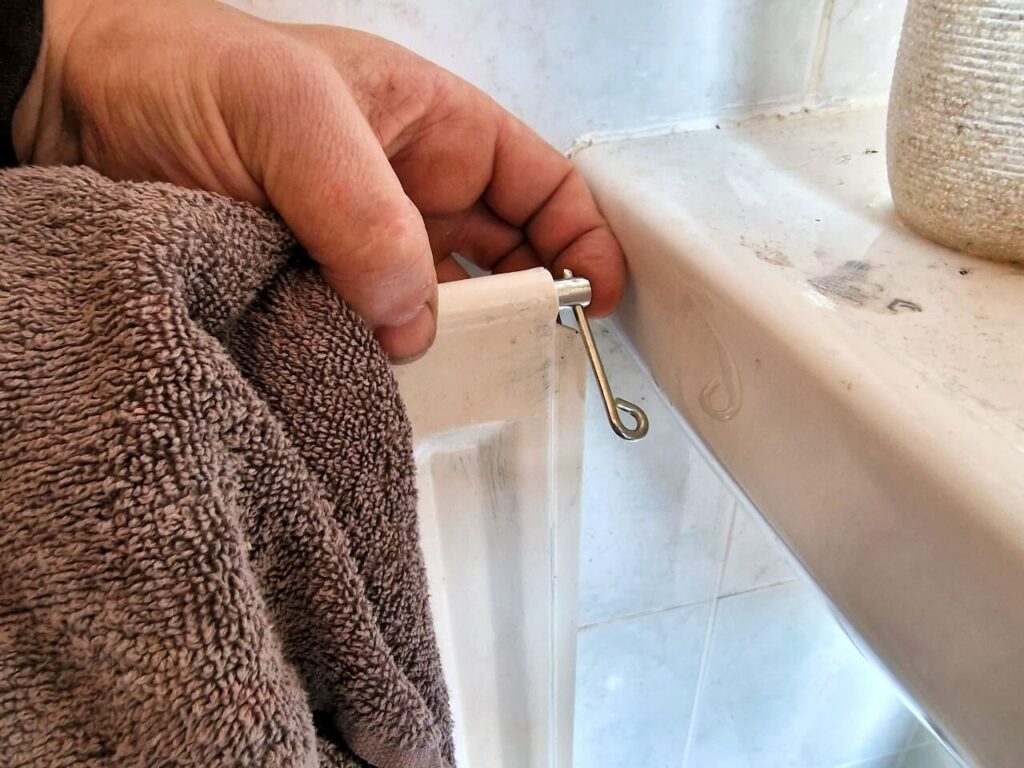 The only problem with a Tommy bar bleed key is the bar isn't that strong, so if the bleed screw is stiff/stuck, then the bar will probably bend when trying to force it.
Radiator Spanner Keys
A radiator spanner can mean different things to different people.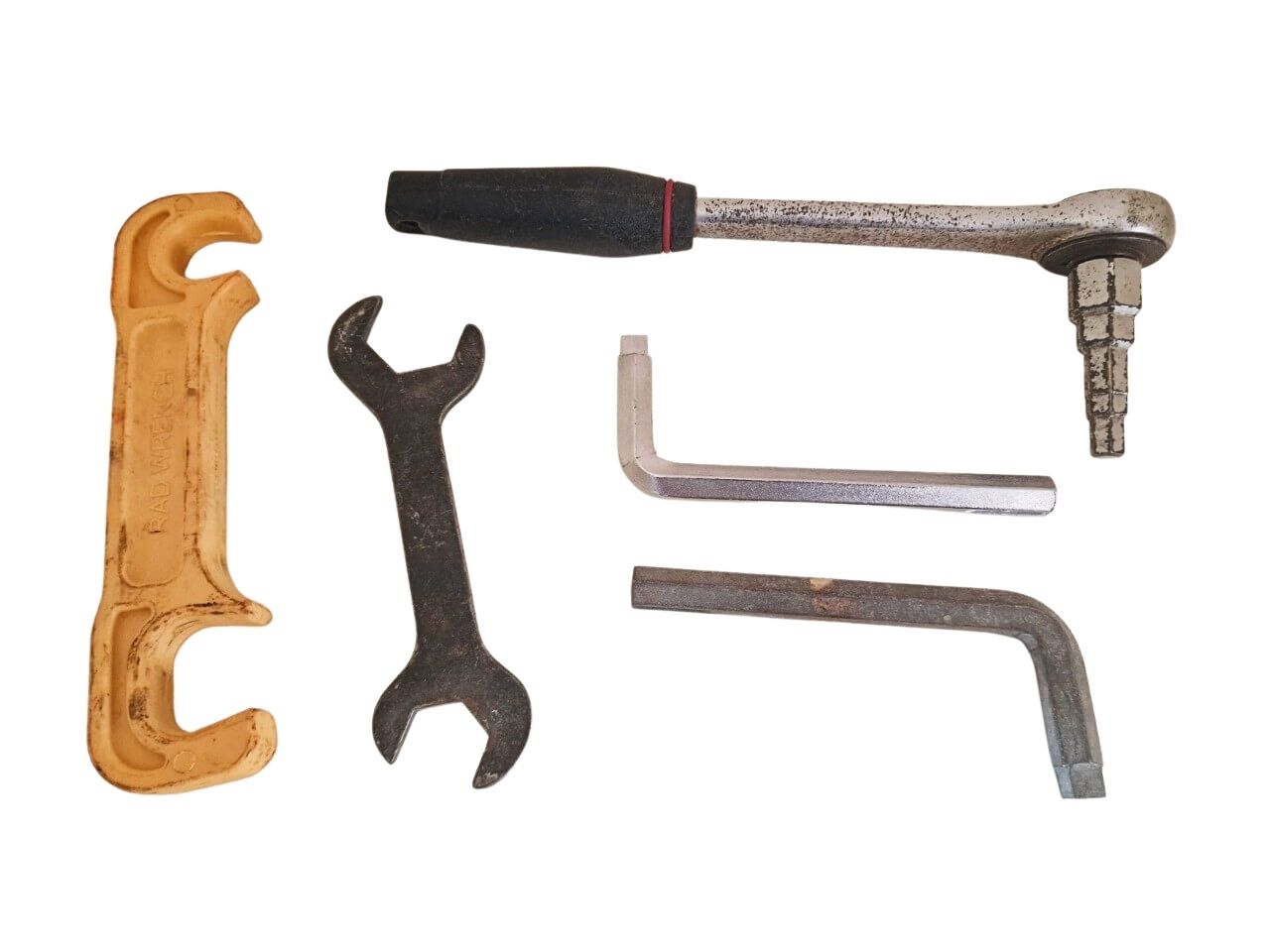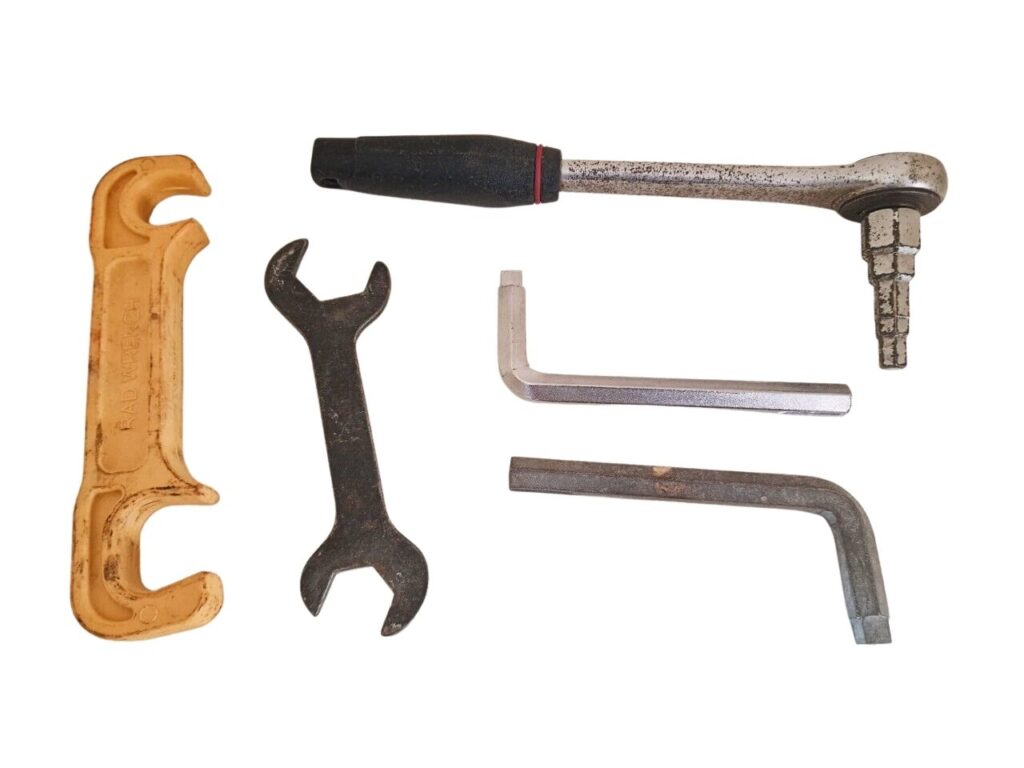 Radiator Valve Tails
The most common plumbing tool that gets called a radiator spanner is a large hex or Allen key type for fitting and removing radiator valve tails.
My favourite and best tool for valve tails is a step ratchet. They're so much better, but if you're not using them often, you might be better off with an Allen key type radiator spanner.
The Most Common Tails
For the other type of radiator valve tails (with 15mm pipe attached), you can just use an adjustable spanner.
But, if you want the best radiator spanner for the job, then using ratchet spanners is definitely the way to go. It's a lot quicker and easier which makes all the difference when fitting valves regularly.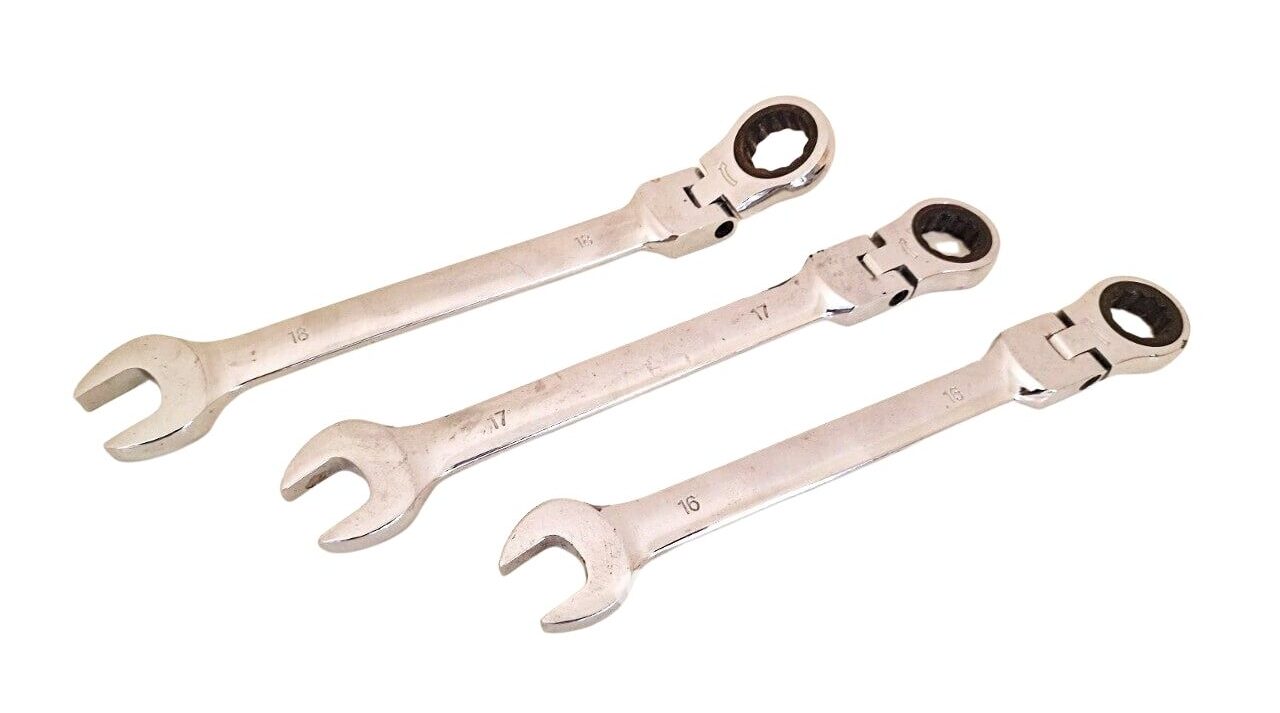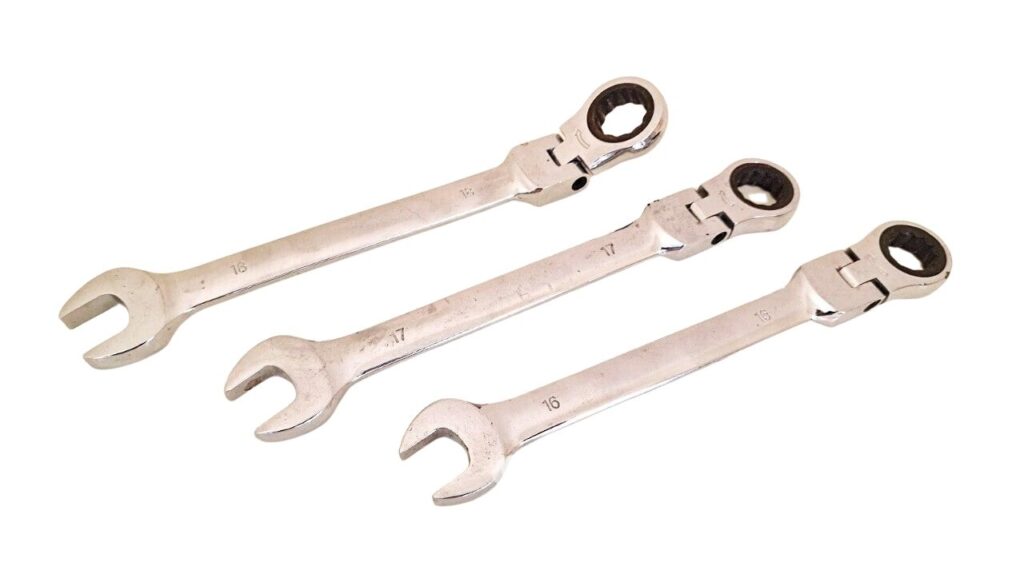 The problem with this is different tail brands (although the same type of tails) have different sized nuts. So, you'll need a 16mm, 17mm, and 18mm ratchet spanner to cover them all.
You'll be better off buying a full set of ratchet spanners.
Radiator Valve Nuts
To tighten or remove radiator valve nuts you can use an adjustable spanner and hold the valve (if needed) with some water pump pliers. I do this most often as I always have both in my pocket when I'm at work.
But, I do have other radiator spanners specially made for radiator valves which can be very handy.
Lockshield Valve Key
Lockshield valve keys are pointless unless you buy a specific one for your particular lockshield valves.
There are far too many different sizes of lockshield valves so one lockshield valve key won't fit all.
You are better off using some water pump pliers like me, which is the quickest and best way, or you can use an adjustable spanner.
Radiator Drain Valve Key
Radiator drain valves have a square head and are needed to drain radiators and central heating systems.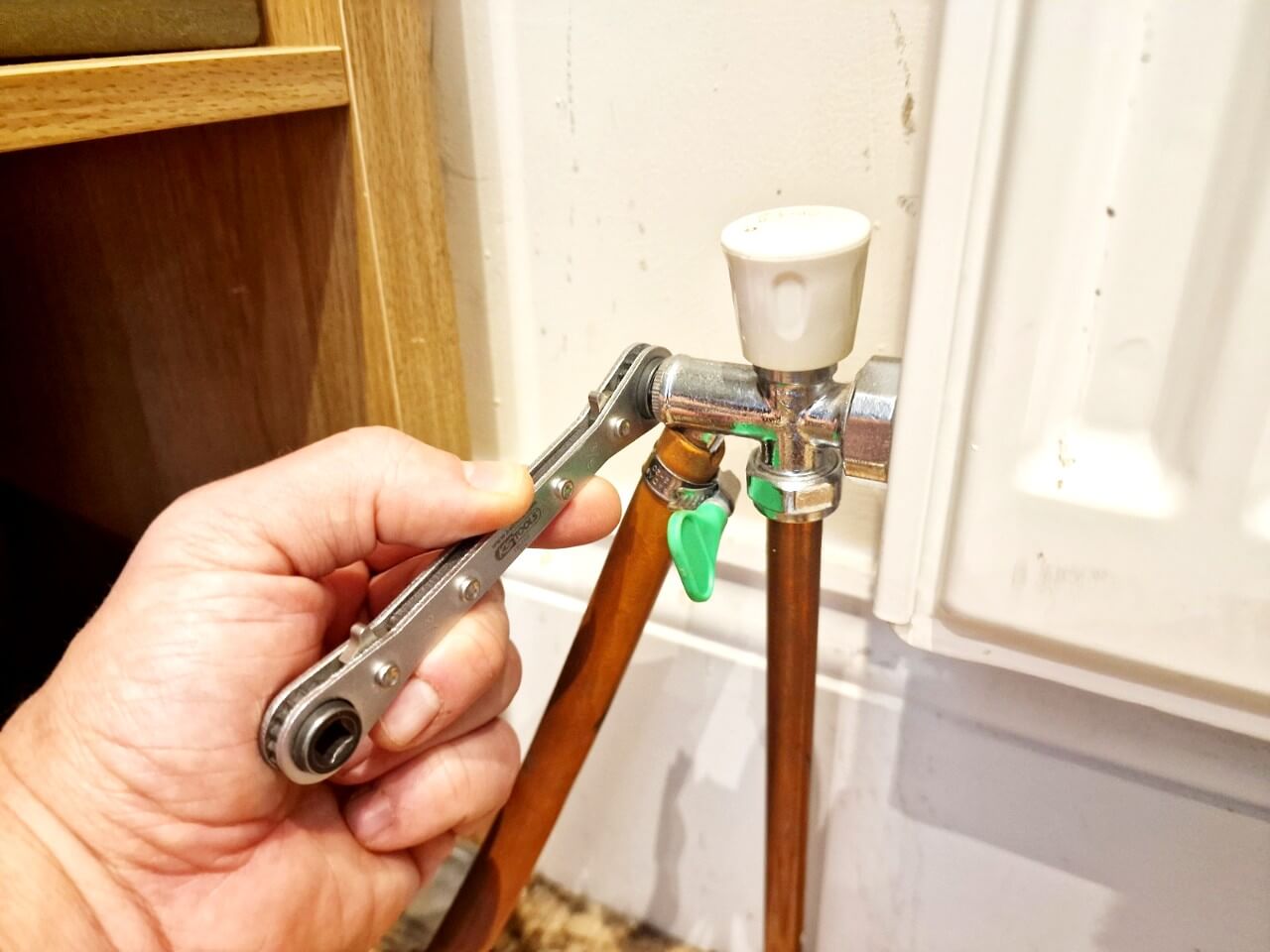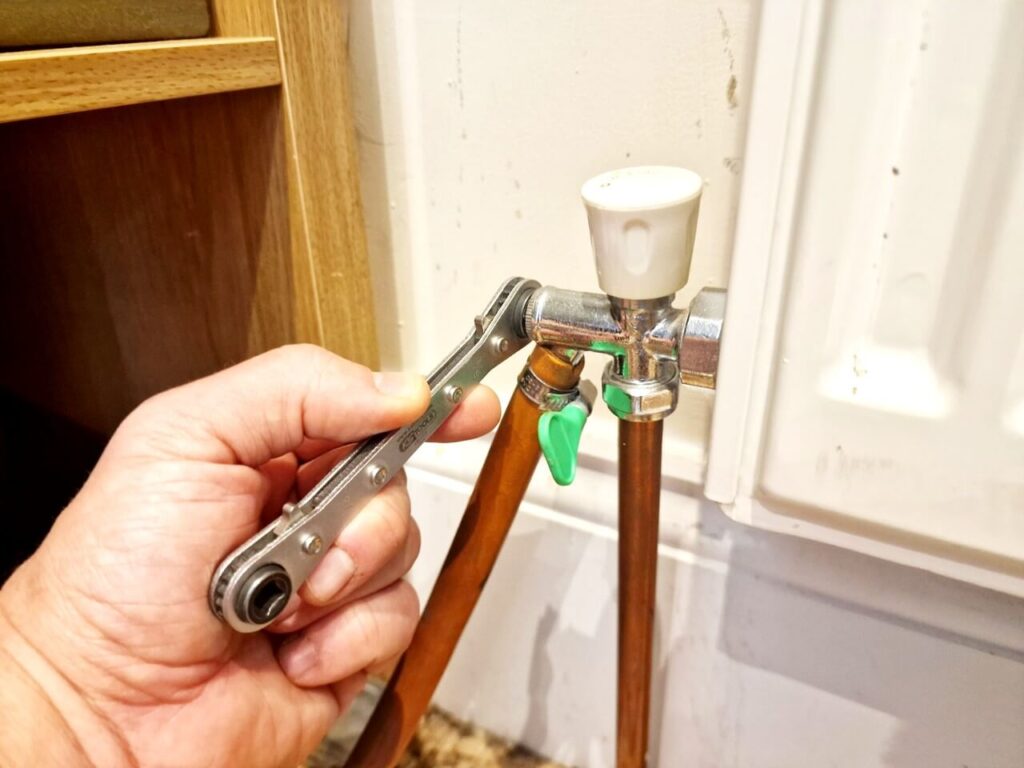 Although using water pump pliers to open radiator drain valves is fine, the best radiator drain valve key for me is a small square headed ratchet.
There are 4 different sizes and I've yet to come across a radiator drain valve that it doesn't fit.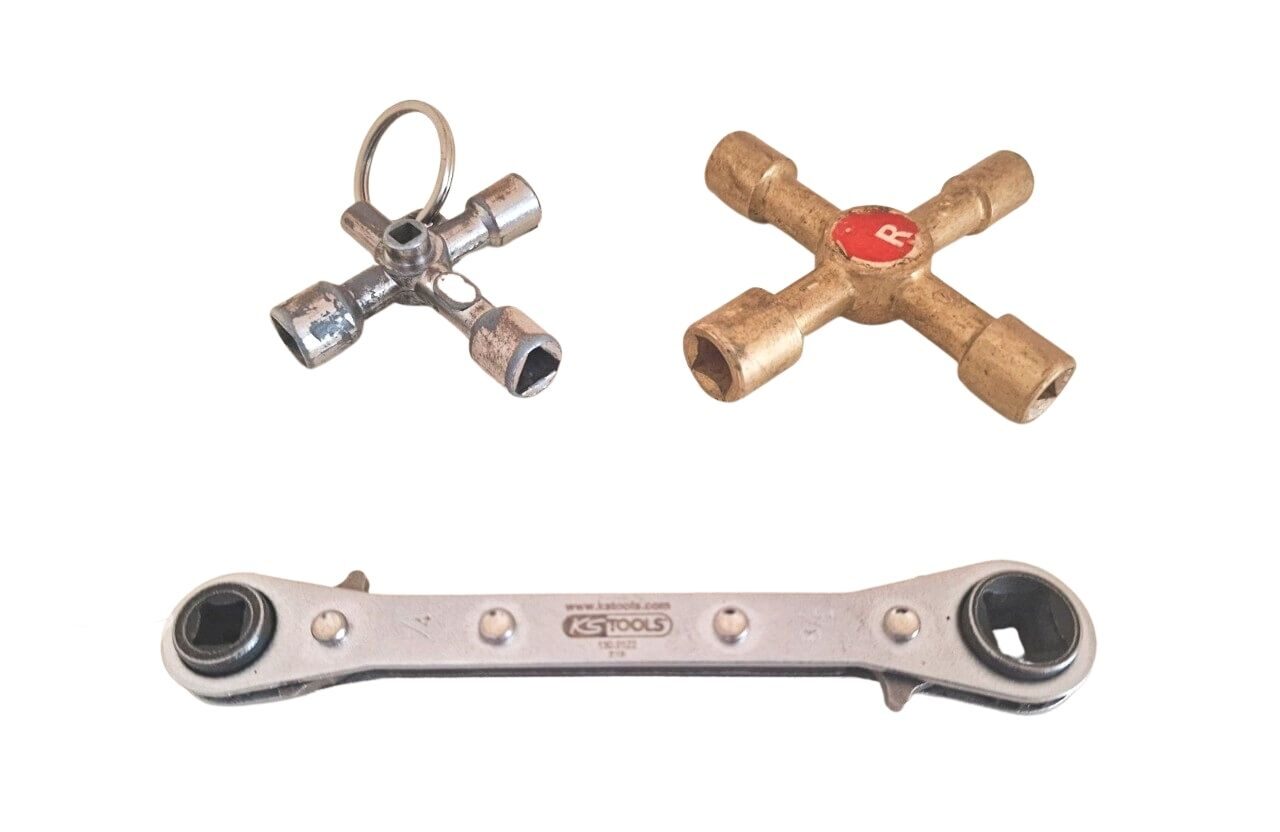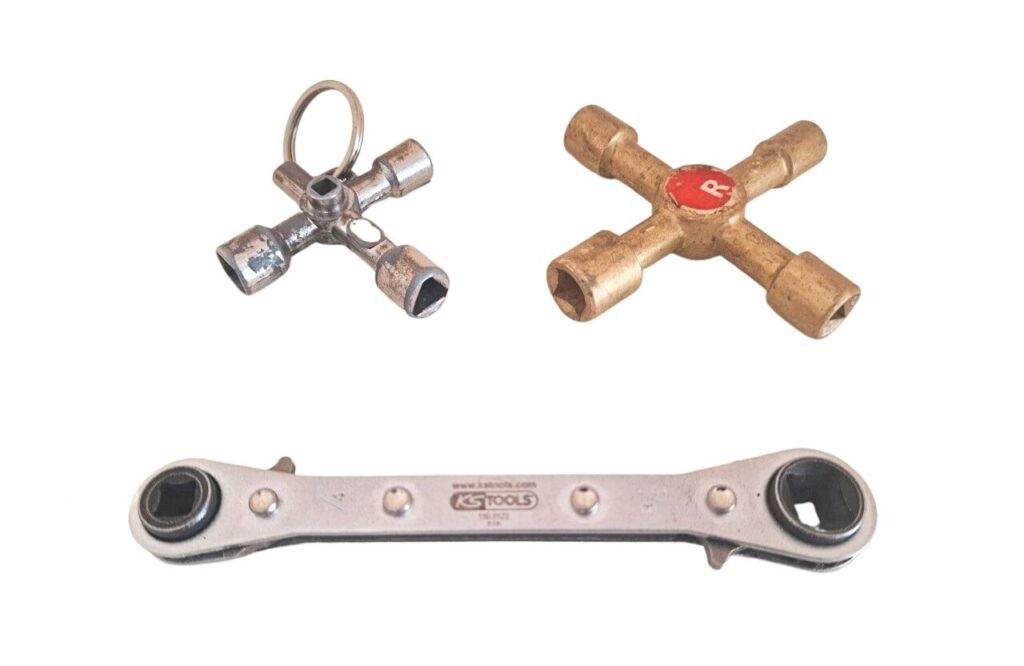 Universal Radiator Key
A universal radiator key can be a handy little tool. I always have one clipped to my work pants which is mainly used for the triangular gas meter cupboard key.
They can also be used as a radiator drain valve key but there are many different sized heads so finding one key that fits all drain valve sizes is very unlikely.
Summary
If you don't have a radiator bleed key you should probably get one.
A decent set of water pump pliers can be used as any other radiator key which I would highly recommend getting for your home.
These can be used for opening drain valves, removing radiator valves, and many other things in your home including bleeding modern radiators.
If you're a plumber or just a keen DIYer who wants the best tools, then ratchet tools are the best and make jobs so much easier.
If you click on any links on this page and go on to buy from Amazon, I will earn a commission.
Feel free to ask me any questions in the comment section below and I'll try my best to help.
Please share this post if you found it helpful.