Last updated on October 21st, 2023
There are over 100 carbon monoxide poisoning deaths every year in the UK and many more hospitalisations.
You must have a carbon monoxide (CO) detector alarm in every room with a gas burning appliance in rented properties, but if you don't have one in your home you should get one ASAP.
A beeping alarm could be a sign there is a carbon monoxide leak in the room or could mean that you need to change the batteries.
I have been a full-time gas plumber for over a decade and here I'll teach you what to do when you have a CO alarm beeping.
Carbon Monoxide Detectors
Carbon monoxide detectors should be tested regularly by pressing the button to make it beep.
It should also be tested when you have a gas safety certificate inspection to help prevent carbon monoxide poisoning.
Carbon monoxide alarms are very much like smoke alarms. They beep continuously when they detect carbon monoxide.
Carbon Monoxide Detector Beeping Intermittently
A carbon monoxide alarm beeping intermittently means you need to replace the batteries.
This could be beeping intermittently every 30 seconds or every minute and will happen continuously until the dying batteries are replaced.
---
Honeywell Detector Beeping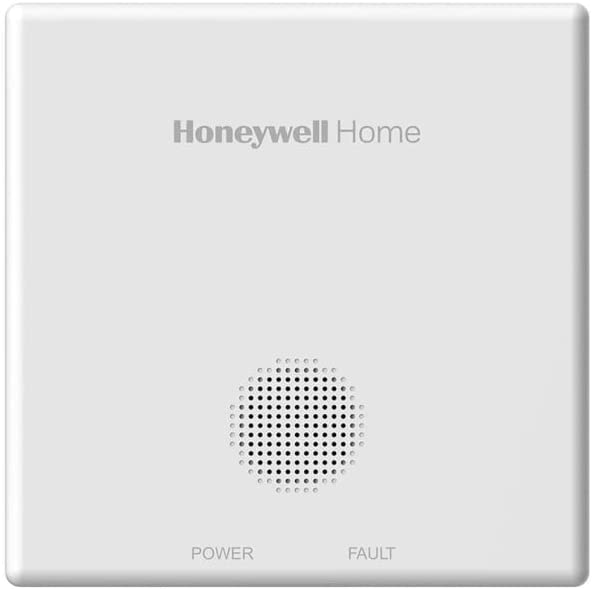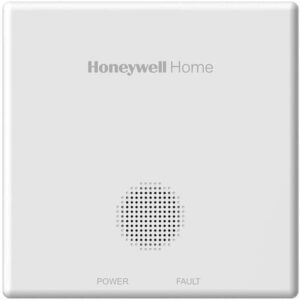 There are different types of CO detectors. You can even get smart ones now (like Google Nest Protect) which are pretty expensive.
You should always buy branded detectors, as some cheap ones have been known to not work.
FireAngel and Kidde are two well-known brands, but you can't go wrong with a Honeywell carbon monoxide detector.
A Honeywell CO alarm beeping can be stopped and tested by pressing the button.
---
What to Do if a Carbon Monoxide Alarm Goes Off
If you find your carbon monoxide detectors going off and beeping continuously, you should turn off any gas appliances.
You should then open your windows and call your local registered gas engineer.
Where to Place Carbon Monoxide alarm
Carbon monoxide alarms are best placed on the ceiling. They are generally fitted simply with two screws.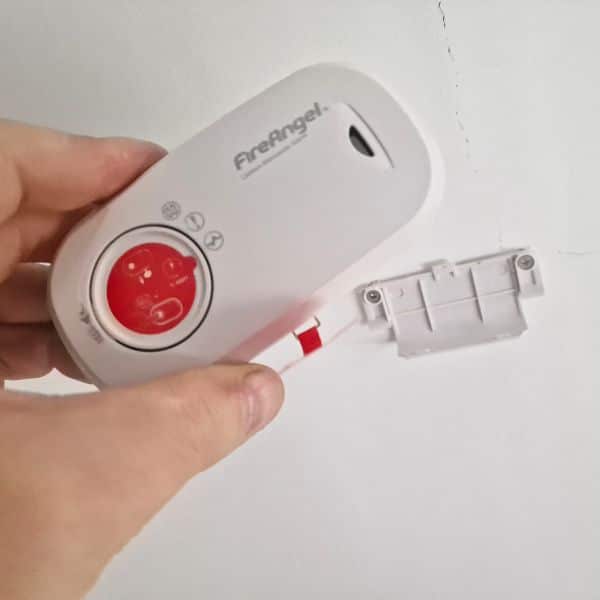 The best place to fit a carbon monoxide alarm is on the ceiling in the room that a gas appliance is fitted in. This will detect any spillages quickly and the best way to prevent possible carbon monoxide poisoning.
If there is more than one gas appliance in the property, then finding the best spot is even more important. Sometimes fitting more than one carbon monoxide alarm is needed.
Carbon Monoxide
Carbon monoxide (CO) is an odourless, colourless, tasteless and deadly gas created by fuel burning appliances and can cause death or serious health problems like brain damage
Fuel burning appliances are found in most homes and these include boilers, cookers, and fires.
Carbon monoxide can be created by the incomplete combustion of natural gas and liquid petroleum gas (LPG).
It can also be created in the burning of oil and solid fuel like wood, coal, and petrol, which can happen when appliances are fitted, repaired incorrectly or have blocked flues or chimneys.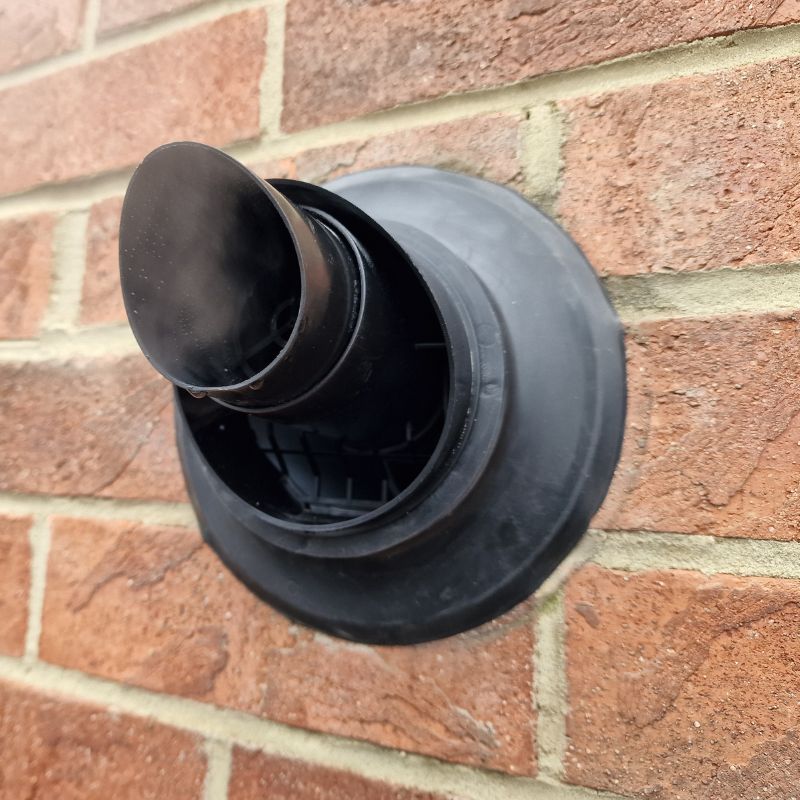 Summary
Carbon monoxide detectors going off could be dangerous as it could mean you have too much carbon monoxide in the room.
It could also mean you need to replace the batteries so keeping on top of it can be really important.
You must have CO alarm fitted in each room with a fuel burning appliance in rented properties used as living accommodation, and a smoke alarm on each floor according to the latest 2022 regulations.
Feel free to ask me any questions in the comment section below and I'll try my best to help.
Please share this post if you find it helpful.
---
FAQs
---
Can a boiler produce carbon monoxide when switched off?
No, a boiler can not produce carbon monoxide when switched off. A boiler can only produce carbon monoxide when it is burning gas with a flame.
The heating would have to be on to produce carbon monoxide, or when the hot water is used on a combi boiler.
Do I need a carbon monoxide detector with a combi boiler?
A combi boiler burns gas, therefore, creates carbon monoxide. If you live in a rented property then you need a carbon monoxide alarm if there is a combi boiler.
If you own your own home then you don't need one legally but you should definitely have one if you have a combi boiler or any other gas-burning appliances.
Why does my carbon monoxide detector keep beeping?
If your carbon monoxide alarm keeps beeping intermittently, you must replace the batteries.
This beeping is to let you know the batteries are running out and need to be replaced. You should also replace the alarm if it's old.