Last updated on September 23rd, 2023
The most compact or smallest combi boiler on the market in the UK is an Intergas Compact ECO RF 24kW.
This combi also boiler comes in 30 kW and 36 kW outputs, but these versions are taller. These are all small enough to fit in standard kitchen cupboards and weigh as little as 30 Kg.
I have been fitting small boilers for over a decade and have had to research and find the smallest boiler for awkward cupboards and locations many times.
Here I'll show you the smallest and most compact combi boilers on the market in the UK.
What is a Combi Boiler?
There are three main types of gas boilers, combi boilers, system boilers, and heat-only boilers. Combi boilers are the largest as they have the most parts inside.
A combi boiler is one compact unit that combines the central heating and hot water systems without the need for separate water tanks and parts like with system boilers and heat-only boilers.
Like system boilers, combis are pressurised systems that are much more efficient.
This means you need to repressurise a combi boiler if the pressure ever drops.
If the size is important for your new combi boiler installation, here is my guide as a combi boiler installer based on my experience and research.
---
Smallest Combi Boiler Dimensions
The smallest combi boiler dimensions on the market in the UK are:
Intergas
The 24 kW version of the Intergas Compact ECO RF is the smallest combi boiler on the market, but it might not be powerful enough for the property you need it for.
Unlike the other combi boilers in this post, the Intergas boiler gets taller as you step up the kW outputs.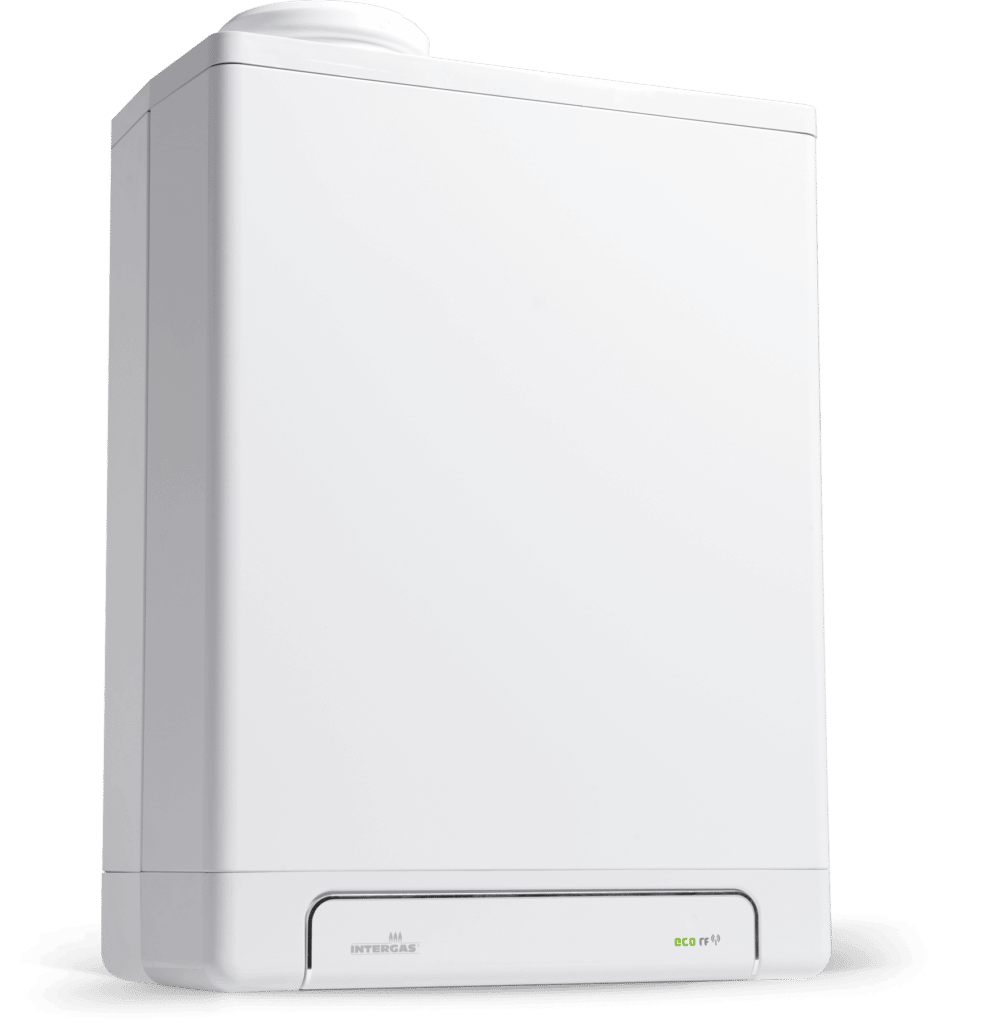 24 kW dimensions:
Height 590 mm
Width 450 mm
Depth 240 mm
The 30 kW version is 650 mm tall, and the 36 kW is 710 mm tall. The other two dimensions are the same as the 24 kW boiler.
The Intergas Compact ECO RF comes with a 10-year warranty as standard, or 12 years if it's fitted with an Intergas system filter.
---
Glow-worm
The Glow-worm Compact combi boiler is smaller in height than the two larger versions of the Intergas so bear this in mind if height is crucial and 24 kW is not powerful enough.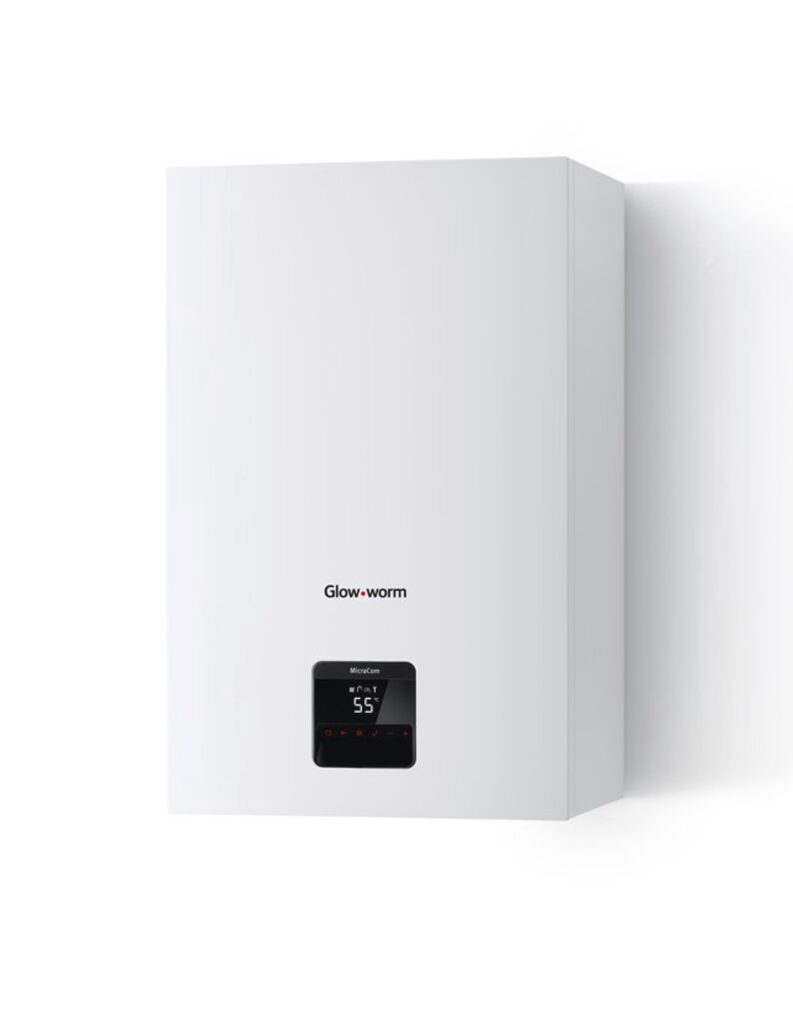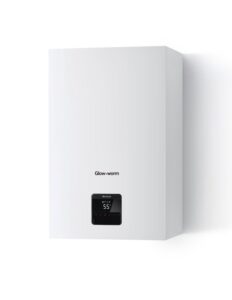 This boiler weighs only 25.6 Kg, so it's the lightest combi boiler around.
Height 626 mm
Width 400 mm
Depth 270 mm
The Glow-worm Compact comes in 24 kW and 28 kW and is a close second smallest combi boiler. Comes with a 5-year warranty.
---
Worcester
The Worcester Greenstar CDi Compact comes in 28kW, 32 kW, and 36kW, suitable for small, medium, and large homes with one or two bathrooms and weighs 32.9 Kg.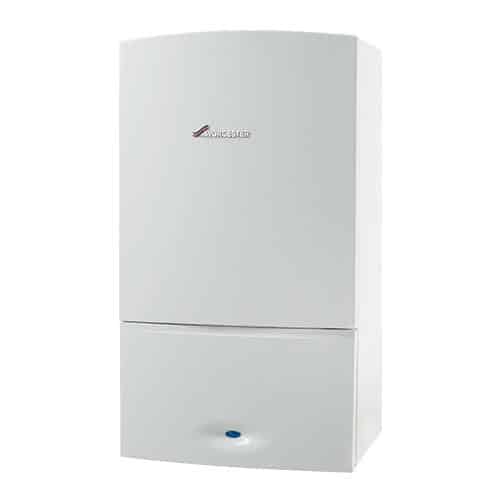 Worcester might be the preferred choice for many, but this combi boiler is one of the smallest out there.
It comes with a 7-year warranty as standard, with up to 10 years if fitted by a Worcester-accredited installer.
Height 690 mm
Width 390 mm
Depth 280 mm
If width is more important, then this combi boiler is the smallest in width, along with a few others that are the same width (Baxi 800, Main Eco Compact, and Vaillant ECOfit).
---
Here are some other small boilers to consider if you're looking for a compact combi boiler from a different brand:
Alpha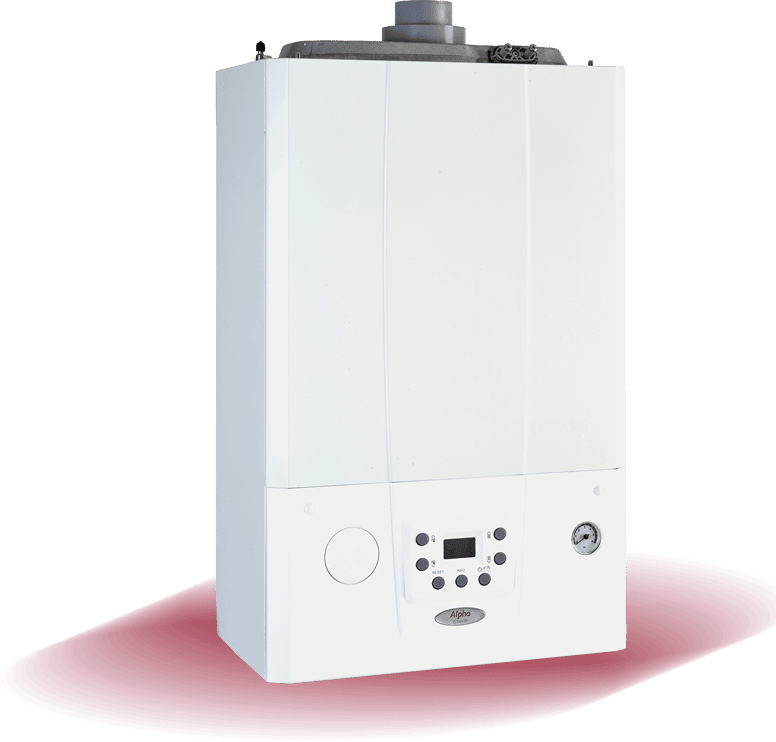 There is also the Alpha E-Tec combi boiler, which has a very small depth, but not the smallest. Comes with a 7-year warranty. The dimensions of the Alpha E-Tec are:
Height 712 mm
Width 440 mm
Depth 255 mm
They come in 28kW and 33kW output options, are suitable for small and medium-sized homes and weigh 35 Kg.
---
Ideal
The Ideal Logic combi boiler is right up there with the most compact combi boilers. This combi boiler weighs as little as 28.9 Kg for the smallest version.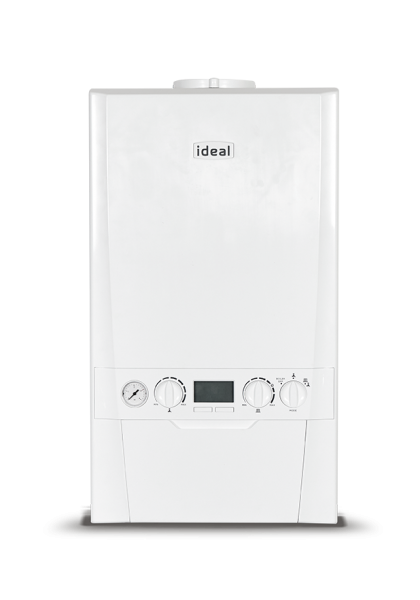 Ideal Logic combi boiler dimensions are:
Height 700 mm
Width 395 mm
Depth 279 mm
There are three different sizes, 24 kW, 30 kW, and 35 kW, and three different versions of the Ideal Logic, each version with a different warranty.
Ideal Logic – 2-Year Warranty
Ideal Logic Plus – 7-Year Warranty
Ideal Logic Max – 10-Year Warranty (Comes with magnetic filter)
---
What Combi Boiler is the Lightest?
The smallest combi boiler, in terms of weight that I am aware of, is the Intergas Compact ECO RF 24 weighs only 25.6 Kg
Glow-Worm Compact – 25.6 Kg
Baxi 200 – 26 Kg
Ferolli Bluehelix Tech – 28 Kg
Ideal Logic – 28.9 Kg
Baxi 800 – 29.2 Kg
Smallest kW (output) Combi Boiler
The smallest combi boiler output is 24kW. The kW output for combi boilers refers to the hot water output of the boiler when set to the maximum temperature, the heating output will be different. Combi boiler temperature settings can be changed easily.
Any combi boiler that is advertised as 24 kW is the smallest kW boiler you can get in terms of hot water.
For example – The central heating output on the Worcester Greenstar CDi compact is 24kW on all three sizes. The 28kW, 32kW, and 36kW is referring to the hot water output power.
The smallest kW combi boiler central heating output is 18.2 kW, which is the Intergas Compact ECO RF 24.
Conclusion
So, you should now know what is the smallest gas combi boiler in the UK.
And to sum it all up, the Intergas Compact ECO RF 24 is the overall smallest combi boiler in height and depth, but if the width is the main factor for your new boiler installation, then maybe go with the Worcester CDi Compact.
All boilers must have an annual boiler service for the warranty to remain valid.
If you are changing from a conventional boiler to a combi, then just know combi boilers are larger than modern conventional boilers, but typically the same size as system boilers.
At the end of the day, there are no huge differences in the sizes and weights of the smallest compact combi boilers.
So unless those centimetres differences are going to make you lose a cupboard, or you want to squeeze a boiler in a bedroom cupboard, then maybe other factors should be taken into account before choosing which compact combi boiler you are going to go with.