Last updated on September 26th, 2023
I have had my fair share of garden hose pipes over the years and most of them are terrible. They are rigid and kink easily.
I have been a full-time plumber for over a decade and have been through lots of different hoses for draining down heating systems. This gave me a good understanding of hose pipes.
I wanted to find the best garden hose for washing my van, mountain bike, and house windows at home.
Here I'll show you what I think are the best hoses from what I've bought and researched over the years.
Best Garden Hose
The best hose pipe will vary for each person and needs for the hose.
Expandable Garden Hoses
First off, I think expandable hoses are the best garden hoses anyone to buy.
Here's why:
No kinks
Lighter
Less storage space needed
Easier to use and move around in the garden
I have two expandable hoses – One 15m Hozelock hose to reach from the outside tap at the back of my house to the front of the house for cleaning all the windows.
And a shorter 5m hose for washing my bike and van.
---
Best Expandable Garden Hose
The best expandable garden hose on the market is the Hozelock Superhoze. It's lightweight and expands up to three times.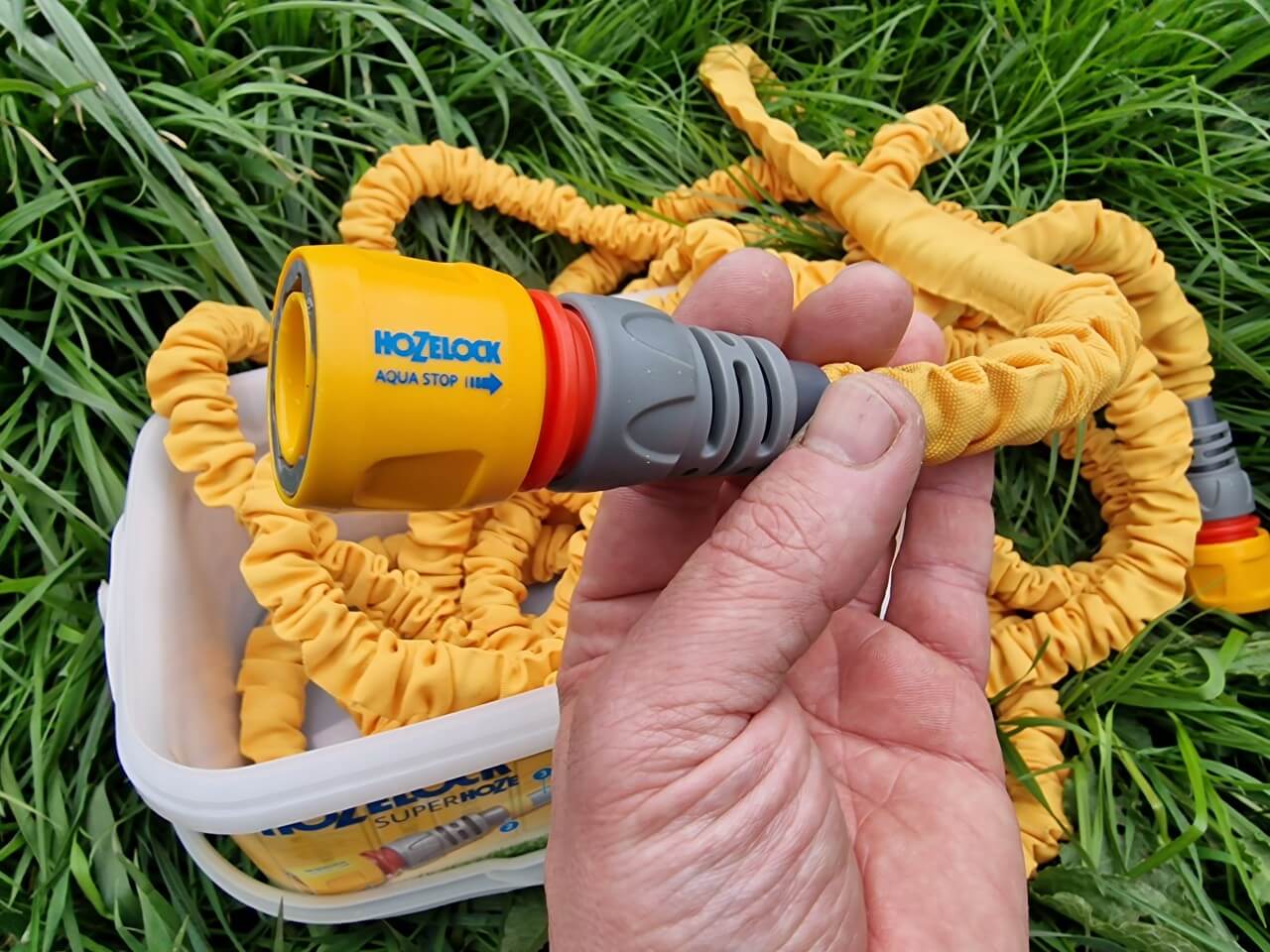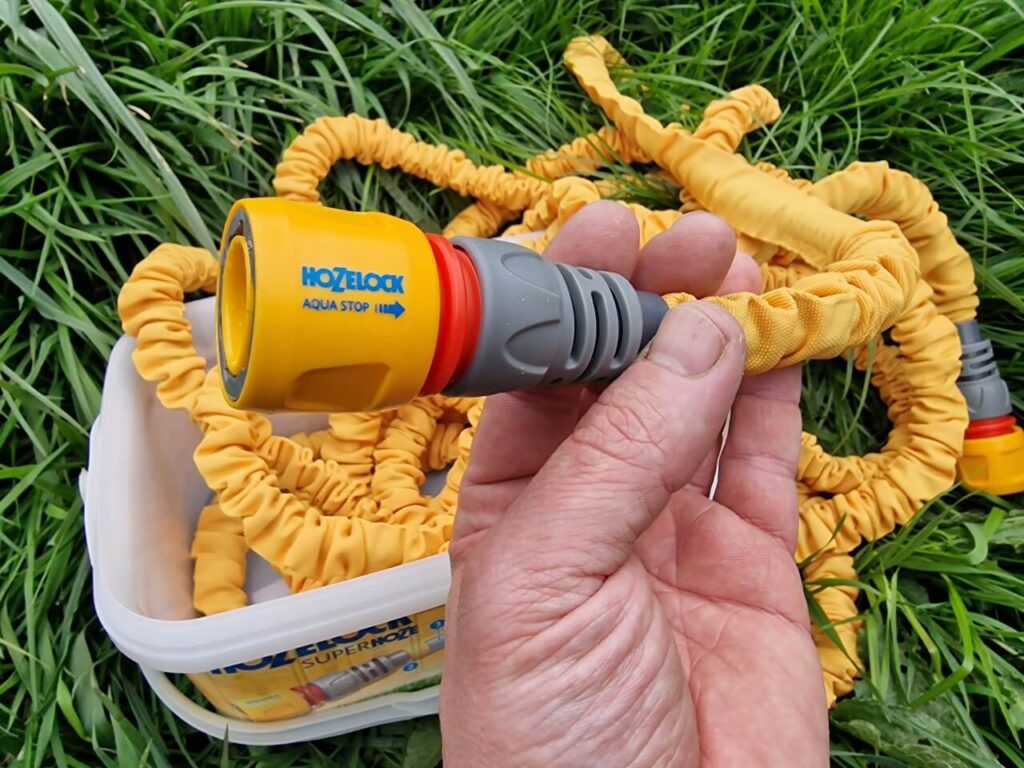 This is a good quality hose and feels superior to any others I've felt and used. It's super flexible compared to standard garden hoses and stores away nicely in a plastic container.
Cons: Although mine is still in perfect condition, I can't see it lasting as long as a standard hose as the material is a lot softer and less durable.
---
Best Garden Hose Spray Gun
I have had many spray guns and hose nozzles over the years and the best garden hose spray gun is the Fanhao spray gun.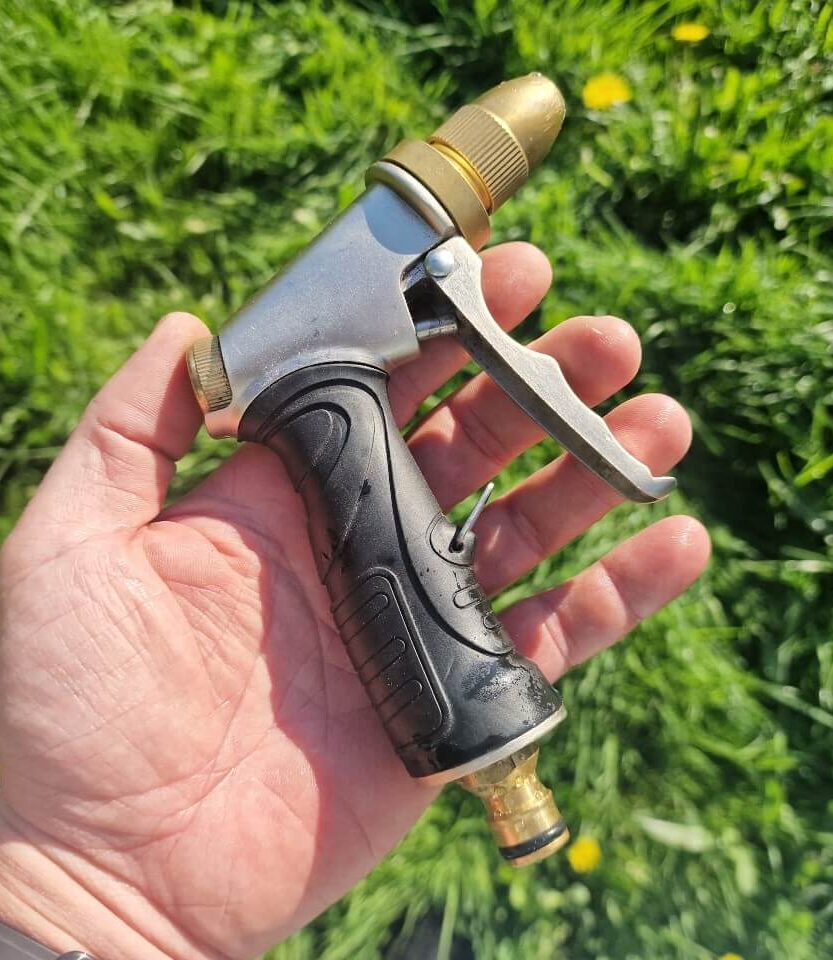 It's a solid, robust metal spray gun which has different spray settings that you can adjust by twisting the tip.
Cons: The only thing about this spray gun that might make it unappealing to some people is the widest water spray setting isn't like on spray guns with bigger heads.
---
Best Hose Spray Gun With Wide Spray
If you need a wider spray then this Hozelock spray gun is a better option.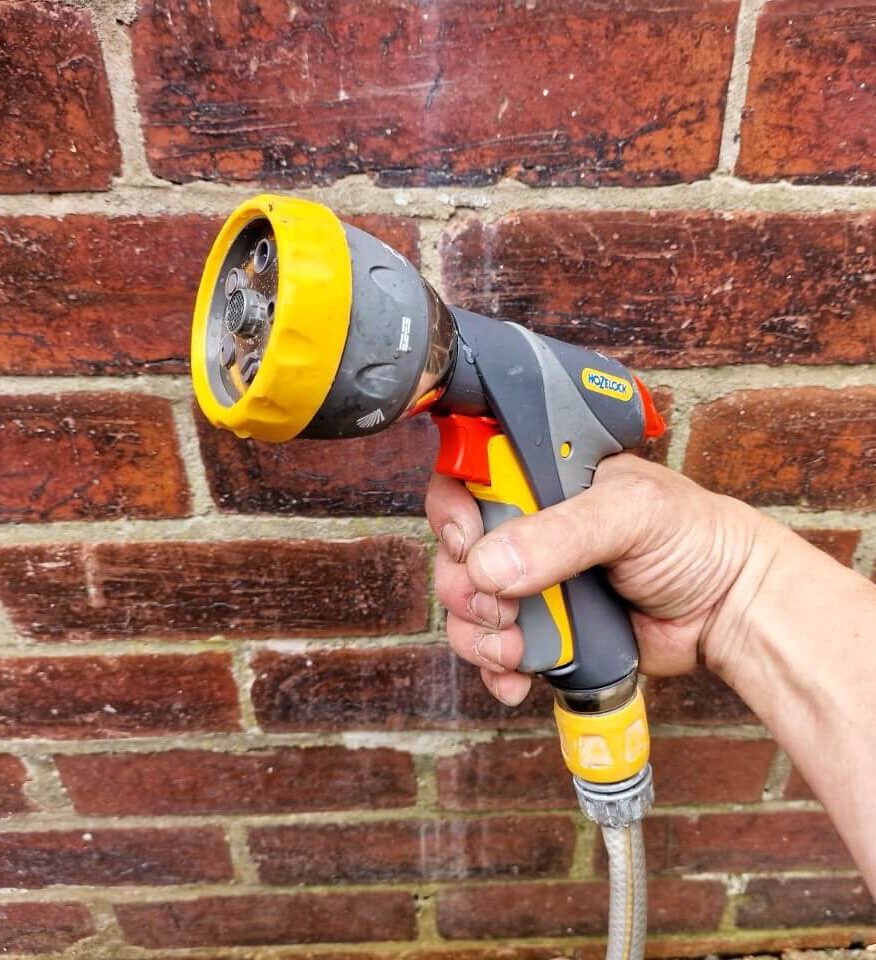 If you need a wide water spray when using a spray gun then this one will be better.
Cons: The only thing negative about this spray gun is that it's a lot chunkier and not as solid as the Fanhao but for me it's not a problem.
This wide spray pattern gun will probably appeal to a lot more people.
---
How to Connect a Hose to Kitchen Tap
Most kitchen taps have a threaded connection on the end so screwing an adaptor on is a very simple way to connect a hose.
Summary
Garden hoses come in all styles and sizes but I would highly recommend an expandable hose.
Make sure to wait a few minutes for the hose to empty after turning the outside tap off as they hold a lot of water which keeps coming out after the water is turned off.
Check out my best outside tap cover post for my recommendation to help protect your outdoor tap in a cold winter.
Please share this post if you found it helpful.
---
Best Garden Hose FAQs
---
Are expandable garden hoses any good?
Yes, expandable garden hoses are good and much better for storing. They are much smaller than a standard hose and easier to deal with but not as robust.
Where should I store my garden hose in the winter?
The best place to store garden hose in the winter is indoors if possible, or storing in a shed is better than leaving it outside. Leaving it out in the winter will almost certainly make it not last as long because the harsh winter weather will eventually weaken and damage it.
How do I add more pressure to my garden hose?
The pressure of your garden hose should be the same as your water pressure (flow rate) in your home. If it's less, then you'll need to find the problem causing it to decrease.
This is probably from using a pipe that's too small, or a blockage or kink in between the connection inside the house to the connection at the garden hose.