Last updated on October 28th, 2023
Vaillant boiler fault codes are codes used by Vaillant to show you what the problem might be with your boiler when it has broken down or is not working correctly.
I have been repairing boilers for over a decade and the quicker you fix it the better, so having the boiler fault code on the screen when you show up is a great start.
Here I'll show you the most common fault codes and the most common cause which can show you how to fix Vaillant boiler problems.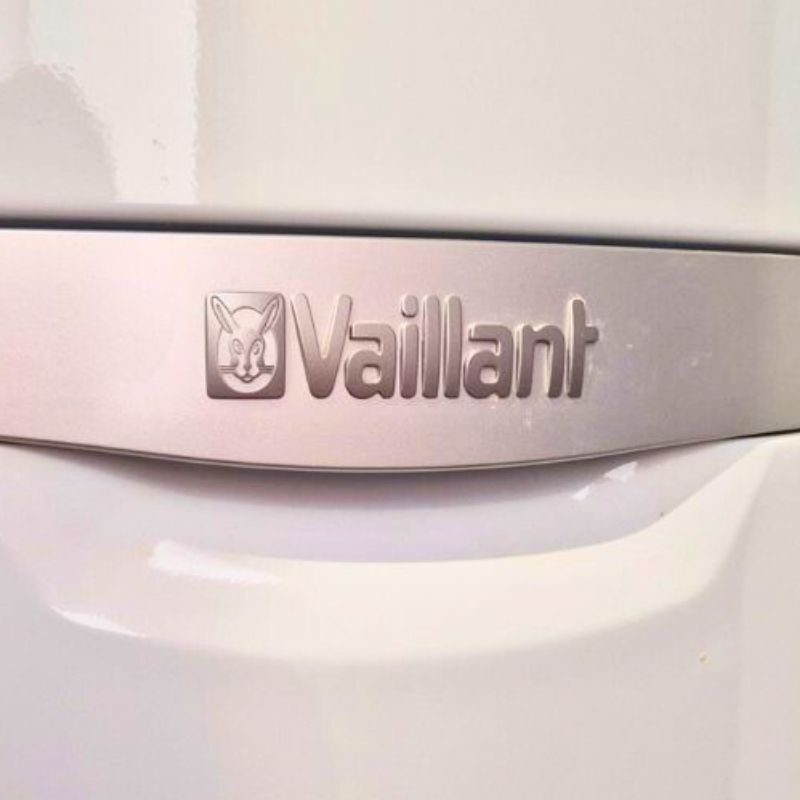 Vaillant Boiler Fault Codes
Not all boiler manufacturers use fault codes, but it does help boiler repairers when attending boiler breakdowns as it gives us a place to start.
Sometimes the problem is diagnosed instantly because of Vaillant's boiler fault codes.
It's a process of elimination when doing any boiler repairs so the fault codes on boilers will give you a place to start.
You'll either find the problem straight away or rule that problem out.
Common Vaillant Boiler Fault Codes and Causes
Here are some of the most common Vaillant boiler fault codes, with links to posts that go into more detail.
F22 Vaillant Boiler Fault Code: Low water pressure – Commonly caused by a leak or from someone bleeding air out of radiators. You might just need to repressurise the boiler
F75 Vaillant Boiler Fault Code: Pressure sensor – Commonly caused by dirty water in your central heating system. You might need to clean or replace the pressure sensor
F28 Vaillant Boiler Fault Code: No gas – Check if the gas is turned on at the gas meter and make sure there is credit on if it is a prepayment meter
F29 Vaillant Boiler Fault Code: No flame detected
F27 Vaillant Boiler Fault Code: Incorrect flame detection
F83 Vaillant Boiler Fault Code: Temperature sensor
F54 Vaillant Boiler Fault Code: Insufficient gas supply
F25 Vaillant Boiler Fault Code: Temperature rising too quickly on the flow
F73 Vaillant Boiler Fault Code: No pressure change when the pump starts
How to Reset a Vaillant Boiler
The first thing I would check on a Vaillant boiler that is not working, no matter what fault code is showing, is to check the pressure and reset the boiler.
Knowing how to reset a Vaillant boiler is the simplest way to get your boiler working again, as it might have just gone to lockout.
To reset a Vaillant boiler you must find the reset button. This is usually a flame with a line through it.
You have to press the button to reset the boiler. Sometimes you have to hold it down for 3 seconds, but on some Vaillant boilers, it just needs to be pressed.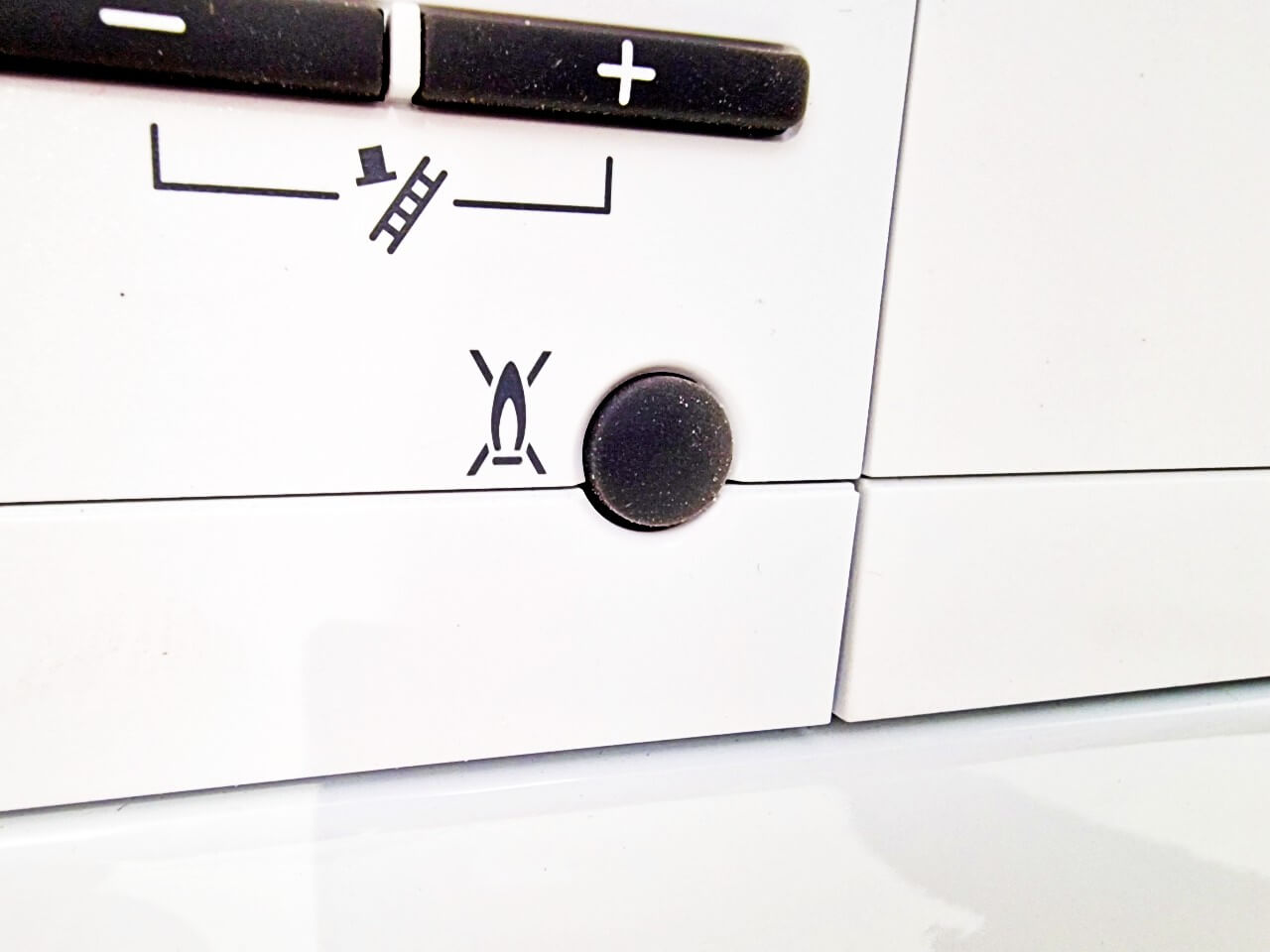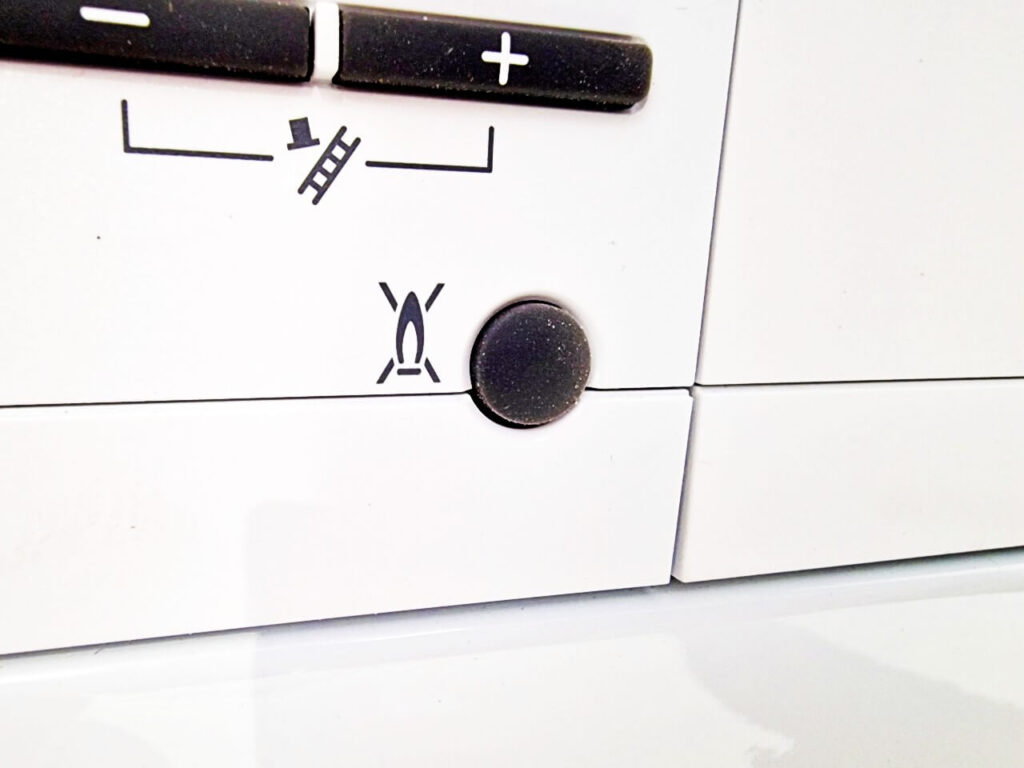 Vaillant Boiler Pressure Gauge
Vaillant boilers have annoying manual pressure gauges which don't have any numbers on them, so most people don't know if it's on the correct pressure.
It always looks like the pressure is low, even though it's not. This can lead to raising the pressure too much.
You have to read the digital pressure gauge on the screen to know for sure, but you have to press multiple buttons to find it.
This can be very annoying when working on them as it's best to leave it turned off until the Vaillant boiler is repressurised.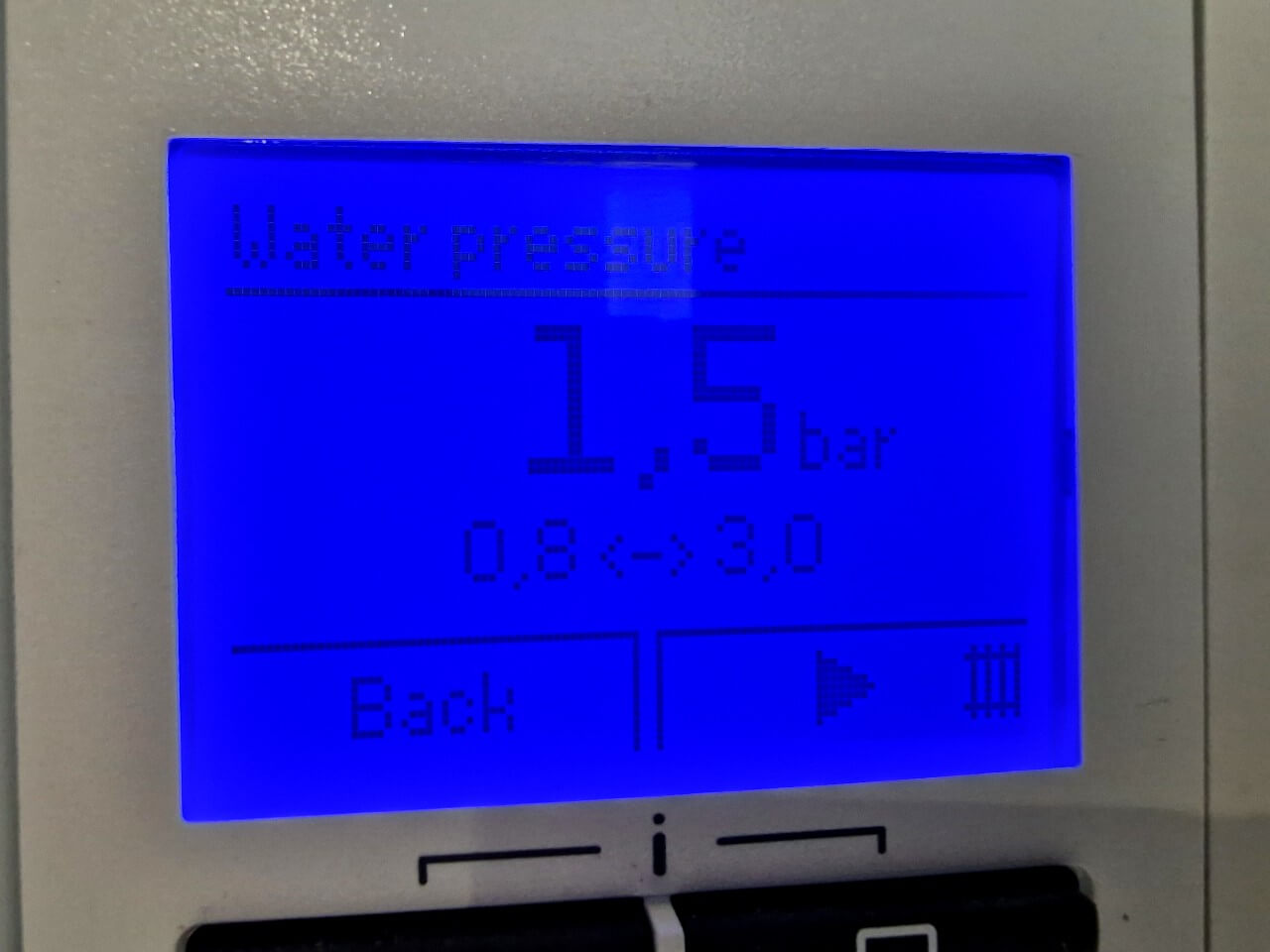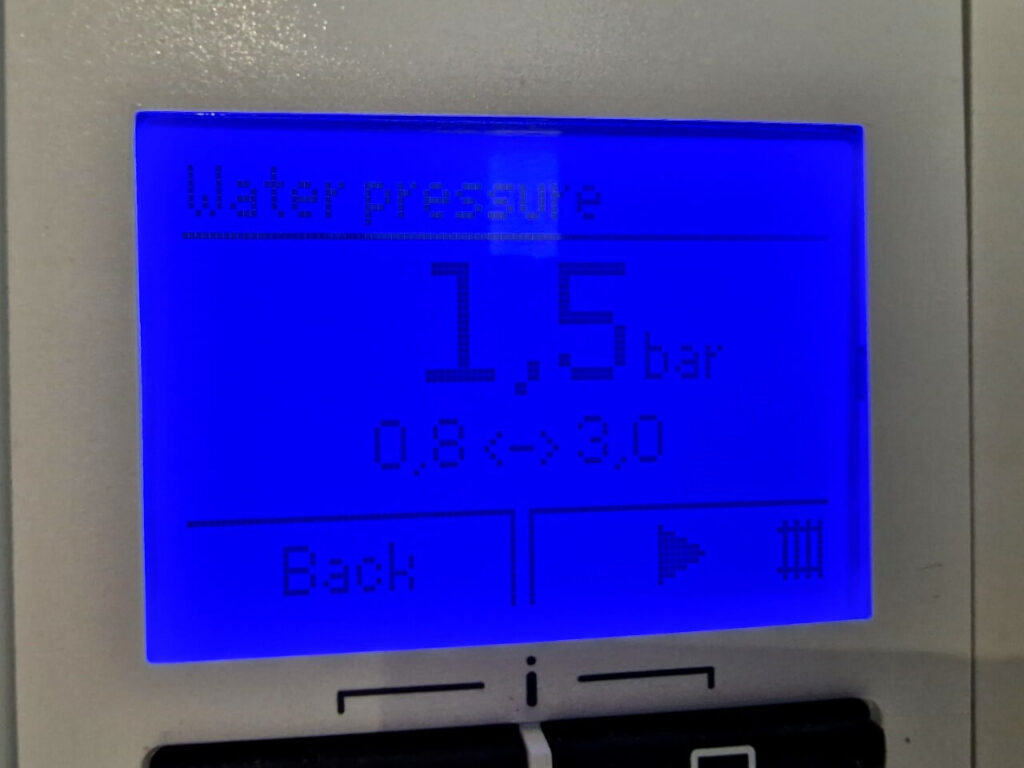 Vaillant Boilers Problems
Vaillant boilers, like other boilers, have problems:
No heating
No hot water
The boiler is leaking
Some you can learn how to fix yourself, but some will need a registered gas engineer to fix it.
Vaillant Boiler Not Working No Fault Code
A Vaillant boiler not working with no fault code could be because of:
No electricity supply
Old Vaillant boiler with no screen which means no fault codes
Vaillant Boiler No Hot Water
If you have a Vaillant boiler with no hot water but the heating is working then this could be for many reasons.
On a combi boiler this is typically:
The diverter is stuck or damaged
The plate heat exchanger blocked or covered in limescale
Vaillant Boiler Leaking
A Vaillant boiler leaking can be caused by most parts on the boiler but in my experience, the plastic diverter valves on Vaillant boilers leak quite regularly.
Summary
Vaillant boiler problems can be diagnosed quickly with the use of Vaillant boiler fault codes.
Fixing the boiler problems can sometimes be done without opening the boiler and you should be sure to check for some basic things before calling in a boiler repairer.
Feel free to ask me any questions in the comment section below and I'll try my best to help.
Please share this post if you find it helpful.
---
FAQs
---
How do you clear the fault code on a Vaillant boiler?
You clear the fault code on a Vaillant boiler by resetting the boiler. You do this by pressing, and sometimes holding, the reset button.
If the fault code does not clear after resetting, then you will need to find and fix the problem that is causing the Vaillant boiler fault code and the boiler to lock out.
Why is my Vaillant boiler flashing?
Your Vaillant boiler is flashing because there is a problem with your boiler. You will need to read the display and find the Vaillant boiler fault code which will help you to identify the problem.
You should try resetting the boiler before doing anything else as this might get the boiler working again.
What does a flashing radiator symbol mean on a Vaillant boiler?
The flashing radiator symbol on a Vaillant boiler means the pump is working to dissipate heat as the boiler has reached the set temperature.
The boiler is not heating anymore but needs to circulate the heat still.