Get a local plumber to fit an outside tap in Newcastle, Gateshead, and surrounding areas. 
Hot and cold outside taps supplied and fitted by a recommended local outside tap fitter.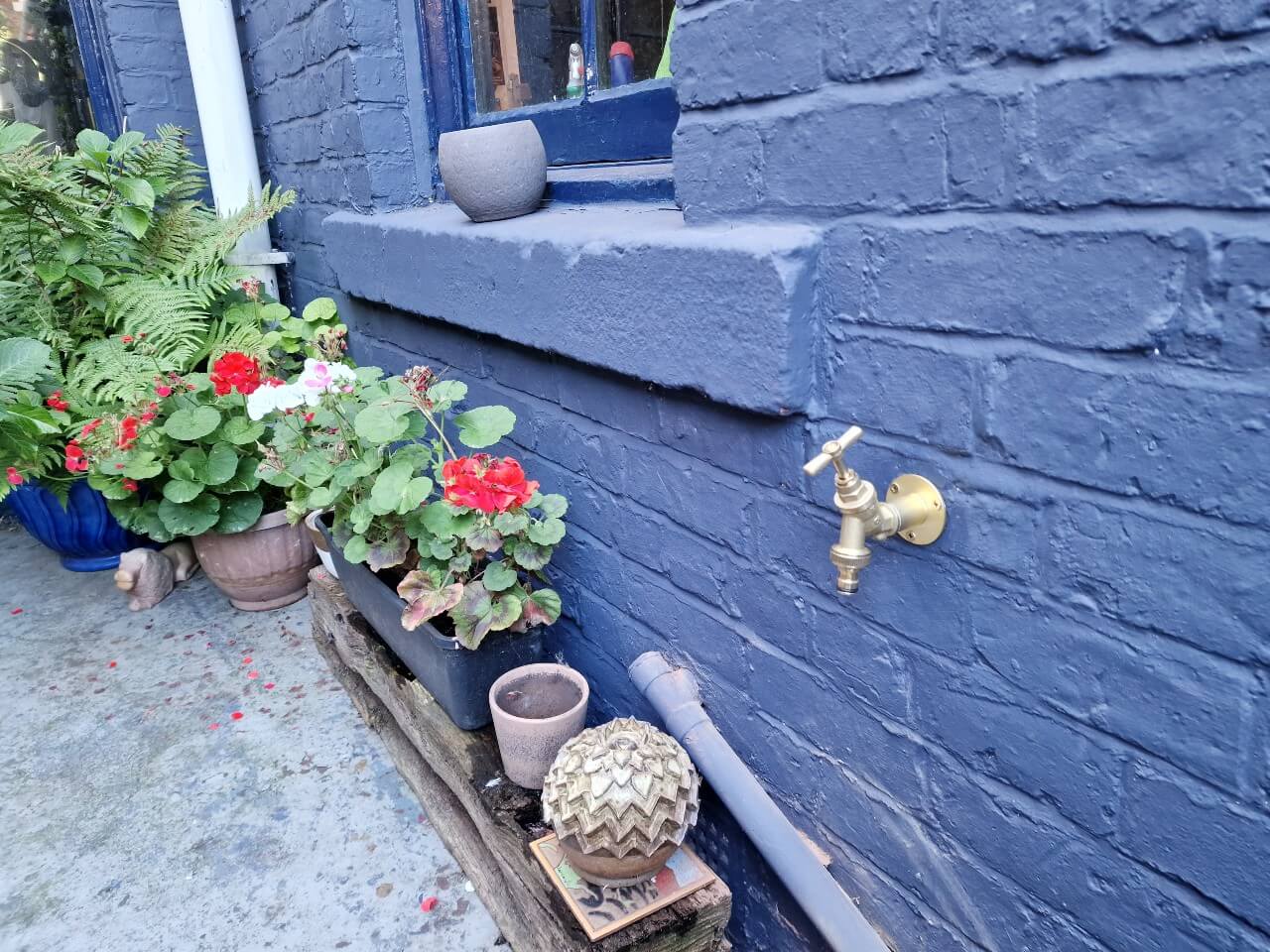 Can an Outside Tap be Fitted Anywhere?
Yes, outside taps can be fitted anywhere. You have to run a water supply to the new outside tap location, which can be difficult but almost always possible. 
We will work out how to fit an outside tap in any location you like and give you a fixed price quote.
For example, if you wanted to have an outside tap fitted in your garden or an outbuilding away from the house, then you would have to run a water pipe from your house to the newly fitted outside tap, and the pipe will need to be well insulated to help stop it from freezing in the winter.
How Much to Fit an Outside Tap?
Housewarm will supply and fit everything needed for an outside tap for £90 including VAT.
Two taps (hot and cold) for £150
Outside Tap Cost Explained
The price is to supply and fit a hot or cold outside tap (or both) with all the fittings needed for an outside tap installation.
This includes a brass quick-connect hose connector, so your hose will click straight on to the tap.
The outside taps must be fitted near a water pipe for these prices.
This is normally on the outside wall behind the kitchen sink.
There will be additional costs if the water supply is far away from where the tap is being fitted. 
Use the form below to book an install, or a free quote if you want a tap installed away from a water supply.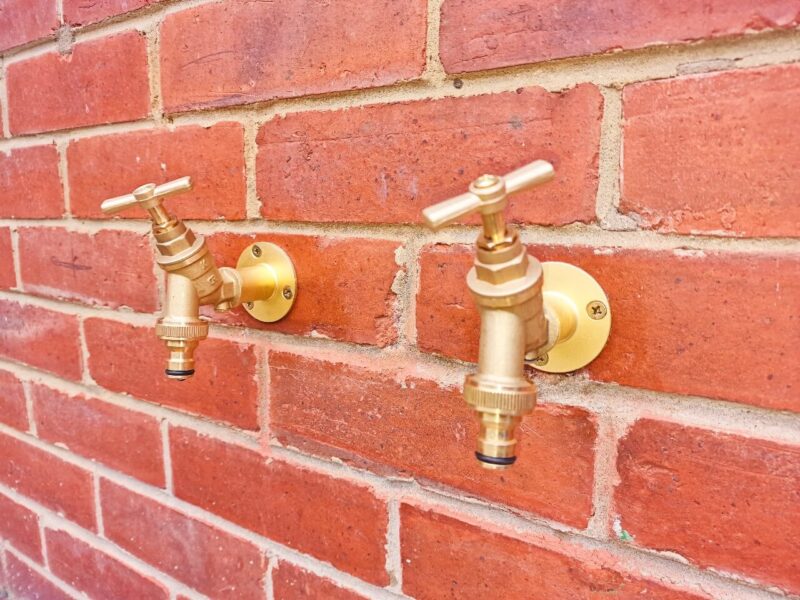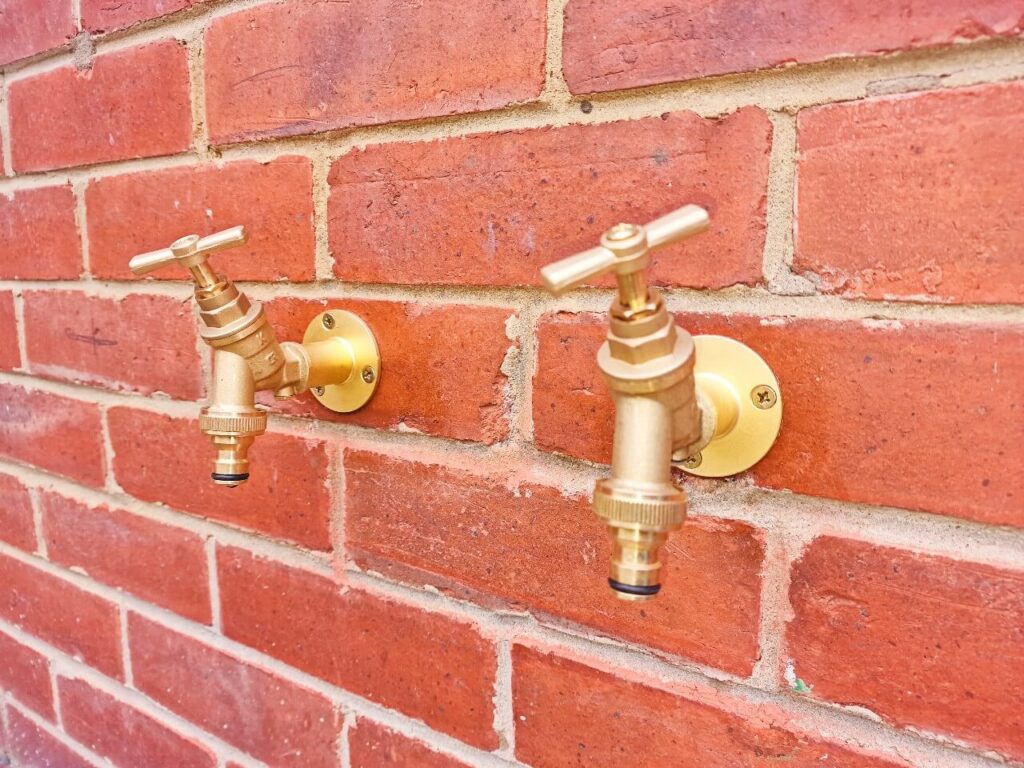 Contacted Steven via email about a leak we had on our toilet. Had a prompt reply and arranged a date/time to visit. He arrived on time, managed to fix the issue within a couple of hours and left everything clean and tidy. Very professional and would highly recommend. Many thanks.
I had Steven visit today to service my boiler, absolutely fantastic, efficient and even helped me diagnose a couple of other niggling issues without any further charge. I would highly recommend if anyone is looking for a reliable, knowledgeable and skilled plumber.
Fitted new boiler, new bathroom taps and unblocked bathroom basin. Pleasant, efficient and done in time specified at a very competitive price. Excellent.
Steven carried out a boiler service and fitted a new thermostat and timer. Good price and excellent service. Would definitely recommend and use again
Very quick response to my email enquiry, then the two radiators were replaced within days. They looked great and the work was undertaken with care. I would highly recommend and would definitely use the company again if I had any plumbing or heating needs.
Housewarm is a small, local heating and plumbing services company going strong for over a decade.
We have all the plumbing tools, knowledge and experience needed to carry out your heating and plumbing jobs to a high standard. 
With no call out fees and free fixed price quotes, we can offer recommended and reliable plumbing services at competitive prices.